Euro Steady Near $1.24 With Greek Vote On The Horizon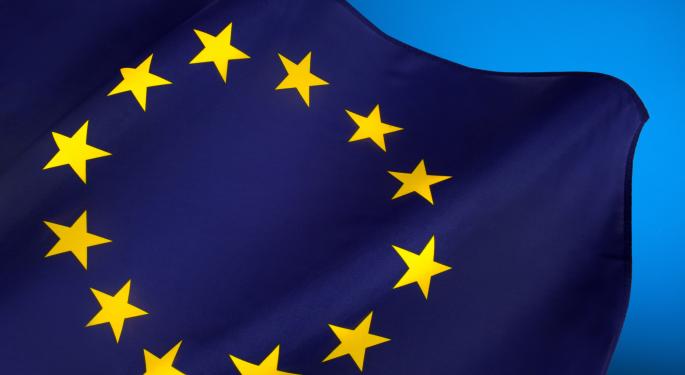 The euro made its way toward $1.24 on Wednesday morning despite worries about political instability in Greece. The common currency traded at $1.239 at 8:20 GMT after Reuters reported that the Greek government decided to move its presidential vote to next week.
The election in Greece will be a crucial turning point for the nation as it will force policymakers to choose between current Prime Minister Antonis Samaras, whose policies line up with that of the EU and would keep the country tied to its bailout program, or a radical anti-bailout party that has promised to abandon the EU's conditions for aid.
Greece has been forced to make unpopular spending cuts and structural reforms for the past four years, since the nation began accepting money from the troika of lenders. The troika, made up of the EU, the IMF and the European Central Bank, has been locked in a debate over Greece's 2015 budget. While Athens claims its 2015 budget is sufficient, the troika has been calling for 1.7 billion euros worth of additional cuts.
Thousands of Greeks have taken to the streets to protest the troika's austerity cuts, highlighting the nation's growing unhappiness with its bailout program. Next week, two dozen of the nation's lawmakers will decide whether or not to continue on the bailout track, or to abandon that path completely as they choose between Samaras and the leftist radical group. If Samaras' government is not elected, the euro will likely fall under pressure as most believe Greece needs additional support from its bailout in order to stay afloat.
Posted-In: News Eurozone Commodities Forex Global Federal Reserve Markets Best of Benzinga
View Comments and Join the Discussion!