Car Companies Watch The Rising Ride-Share Industry Warily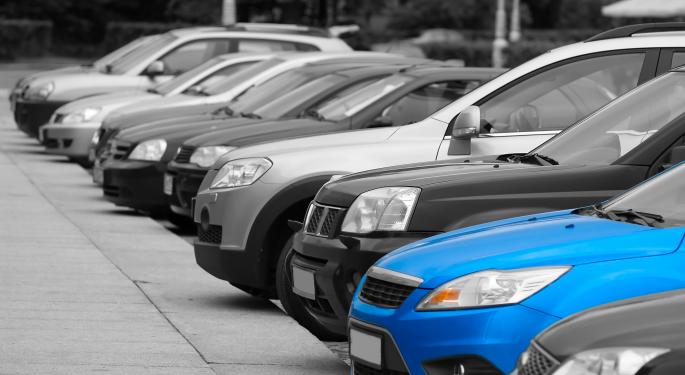 A lot of Internet and newspaper ink has spilled recently about the global rise of the vehicular pick-up and ride-sharing industry.
Automakers appear to be positioning themselves for whatever economic and cultural changes companies like Uber, Zipcar Inc and Lyft are bringing -– or might bring -– to the automotive and transportation sectors.
But are these new industries, which in some cases depend on social media and other technologies, and are geared to younger consumers, causing as dramatic a change as some pundits think?
Perhaps, say some automotive executives and industry experts.
"We recognize that the needs of personal mobility will evolve over time," Jay Joseph, assistant vice president in the product regulatory office for American Honda Motor Co Ltd (NYSE: HMC), told Automotive News earlier this month, at the Intelligent Transport Systems World Congress in Detroit.
Related Link: Toyota Motor Corp's Relationship With Tesla Motors Inc Appears To Be Far From Over
"It's possible in the future, people won't need to own their vehicles," he added. "So we're not just an automaker, we're a mobility company."
This past July, in a Wall Street Journal op-ed piece, Ford Motor Company (NYSE: F) CEO Bill Ford made it clear that simply selling more cars is no longer an economically sustainable plan.
"The rise of companies such as Lyft, Uber and Zipcar underlines individual ownership as not always being the most cost-effective way to obtain access to a vehicle, especially for urban customers," he said. "Individual ownership also may not be the primary model of vehicle ownership in the future. Just how this affects the current sales model is yet to be seen."
Possible Positive Effects
But Dr. Lacey Plache, chief economist at Edmunds.com, is a bit more pragmatic about the changes in store for the automotive industry.
"I don't see how this trend will impact sales negatively," she said in an email to Benzinga.
"Many people who use these services live in urban areas where it would be an inconvenience to keep and maintain a car anyway. And even in a car-heavy market like Los Angeles, we haven't seen the explosion of ride-summoning services affect the growth of auto sales," she added.
"If anything, these services might be exposing people to different vehicles that they might not otherwise consider if and when they're ready to buy a car."
For her part, Plache believes the biggest variable down the road for the auto industries and their investors is the impending and much-hyped arrival of "self-driving," autonomous vehicles.
"Granted, we're at least 20 years away from autonomous vehicles emerging as a common presence on the road, " she notes, "but if and when automakers can successfully mass market these vehicles, they could have a disruptive impact on ride sharing and ride-summoning services."
View Comments and Join the Discussion!
Posted-In: automotive automotive sector Bill Ford commentsTravel Startups Media General Best of Benzinga