4 Auto Parts Suppliers Interested In M&A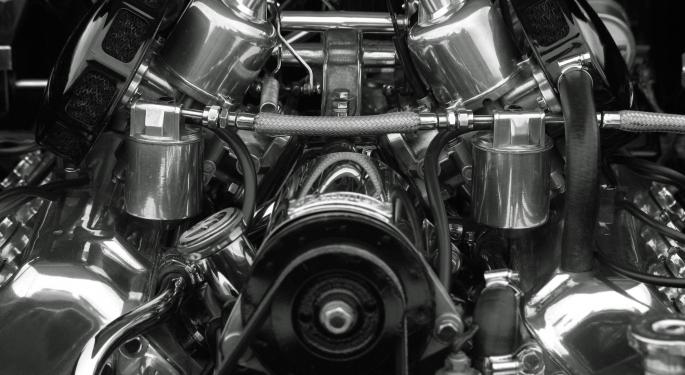 The international auto parts industry has reached a crossroads and must now prepare for an uncertain future.
The Michigan Business News website MiBiz.com reports that by 2030 international automotive production will –- for the first time in the automotive sector's history -– will start to plateau.
"I don't think we should look for a linear line that will go completely upwards forever," Michael Robinet, managing director of IHS Automotive, told the web site.
There are some major factors that will start to slow down the global automotive economy," he added, "not tomorrow, not at the end of the decade, but certainly as we get into the latter half of the next decade and into the 2030s."
Related Link: 4 Technologies Combating Auto Theft
Some automotive suppliers, meanwhile, are apparently planning ahead and realigning their companies in anticipation of the projected changes. Earlier this month, the Wall Street Journal reported that auto supplier M&A has "sizzled" so far this year, with industry officials looking for more worlds to conquer.
Here's a rundown of some past, present and anticipated mergers and acquisitions in the auto parts sector:
TRW Automotive (NYSE: TRW)
According to the WSJ, Germany's ZF Friedrichshafen is trying to snap up TRW for more than $10 billion. The deal would create a combined auto supply company with $37 billion in revenue, but the paper says that despite weeks of negotiations the two sides are still far apart.
Delphi Automotive (NYSE: DLPH)
British-based Delphi Automotive has manufacturing and customer support sites in 32 countries, and appears ripe for a takeover.
The Korea Times, reports electronics giant Samsung (OTC: SSNLF) has been placing more investment in the car component sector. The newspaper also quotes an unnamed senior fund manager at a U.S.-based investment bank as saying that "Delphi of the United States is one possible firm that Samsung intends to acquire."
Oh-Hyun Kwon, Samsung vice chairman and co-CEO, is also quoted by the Korea Times as saying that partnerships between tech and automotive companies will help the auto industry acquire more business opportunities, especially "as lines between technologies and the auto industry are blurring amid convergence in the industry."
BorgWarner (NYSE: BWA)
Earlier this year, Michigan-based BorgWarner completed its acquisition of Gustav Wahler, a German producer of exhaust gas recirculation (EGR) valves and tubes, as well as engine thermostats.
"The addition of Wahler complements our current EGR valve, cooler and tube technologies while expanding BorgWarner's product portfolio to include thermostats," BorgWarner president and CEO James Verrier said at the time.
"The acquisition strengthens our product leadership position and enhances our ability to offer customers advanced technologies with localized manufacturing," he added. "As emissions regulations become more stringent and drivers require more fuel economy, demand for EGR technologies is expected to continue to grow. BorgWarner is positioned to deliver."
Autoliv (NYSE: ALV)
The Swedish supplier of automotive safety systems has more than 80 facilities in 29 countries.
Morgan Stanley auto analyst Adam Jonas tells the Wall Street Journal that Autoliv may need to consider an acquistion before the end of the year "to reach its targeted leverage ratio," and that company CEO Jan Carlsn has talk about putting $1 billion or so toward such a transaction.
Posted-In: auto parts suppliers automotive automotive industry IHS AutomotiveTravel Tech Media General Best of Benzinga
View Comments and Join the Discussion!