Apple And 4 Other Environmentally Responsible Companies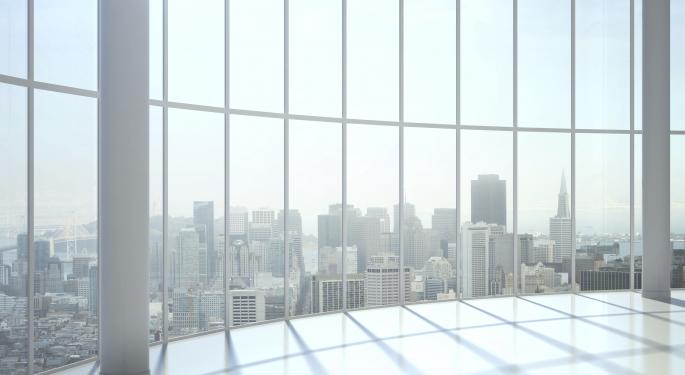 Environmental responsibility is more than a buzzword for many of the world's largest corporations. In addition to the notion of protecting the environment, companies have found that 'going green' can have a positive impact on the bottom line.
Here are five companies that take environmental responsibility seriously.
Apple
Although Apple (NASDAQ: AAPL) is not one of the 'Top 10' environmentally responsible companies on any major list, including Newsweek's Green Rankings where it comes in at number 48 or Fortune's 50 Best Global Green Brands where it ranks 21, the company does have a lot going for it in the sustainability department.
In a recently published Environmental Responsibility Report for fiscal 2014, the company outlined steps it took in 2013 to "reduce impact on climate change, use green materials in its products, and conserve resources."
Much of Apple's efforts were spent on achieving "net zero energy," a combination of efficient energy use, use of renewable resources, and the purchase of renewable energy from outside providers.
Related Link: KKR Releases Environmental, Social, and Governance (ESG) Report Demonstrating Responsible Investment Is a Growing Part of Value Creation
One major accomplishment included the fact that more than 140 Apple Stores in the U.S. — and all 21 Australian locations — now run off 100 percent renewable energy.
Apple achieved much its energy efficiency through attention to details. This included arranging for more than 1,000 shared bicycles for Campus 2 employees, ride sharing, carpooling, and other transportation incentives.
The company has also continued to work on building energy saving features into it operating systems and devices. For example, total power consumed by devices is now 57 percent less than it was in 2008.
Allergan
Number one in Newsweek's 2014 Green Rankings was Allergan (NYSE: AGN), a pharma firm best known as the world's largest producer of Botox.
Allergan's history of environmental responsibility began more than 20 years so. Most recently, the company's focus has been on innovative waste management initiatives and energy efficiency.
Adobe Systems
Adobe Systems (NASDAQ: ADBE), maker of Photoshop software and other document-related programs, holds the number two spot in Newsweek's 2014 Green Rankings making it the greenest IT company on that list.
A major claim to fame for Adobe is that more than 70 percent of all workspaces at the company are LEED certified. Additional measures taken include reduced water consumption (by 62 percent), production of up to 27 percent of energy using on-site renewable methods, and the diversion of 100 percent of waste from landfills.
Related Link: Eastman Offers '14 Sustainability Report
Ford
In a surprise move on the Fortune's 50 Best Global Green Brands list for 2014, Ford (NYSE: F) replaced Toyota (NYSE: TM) at the top spot.
Integration of sustainability into the business may have had much to do with this. Ford now offers seven electrified vehicles, six of which are hybrids. The seventh, the Focus Electric is an all-battery powered car.
Toyota
Toyota only fell one spot to number two, and has been working hard to make its sustainability concerns a priority. For starters, the company announced Thursday that it had selected KDC to develop its new North American headquarters using "environmentally sustainable" solutions.
Other initiatives include Toyota TogetherGreen, a partnership with the National Audubon Society as well as a general directive on the company's Environmental Responsibility website saying Toyota aims to "reduce the environmental impact at all stages of vehicle life cycle from development and design, procurement, production and logistics, sales to waste and recycling, and promote environmental management."
At the time of this writing, Jim Probasco had no position in any mentioned securities.
View Comments and Join the Discussion!
Posted-In: adobe systems Allegan Apple BOTOX FordTopics Top Stories General Best of Benzinga