House Judiciary Committee Marks Up Internet Tax Freedom Bill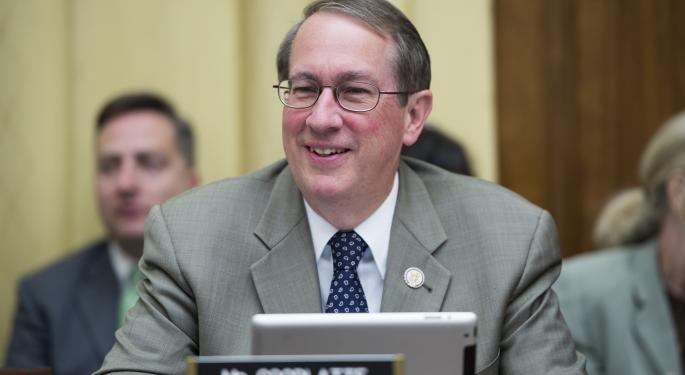 The U.S. House Judiciary Committee Wednesday marked up a bill that would permanently ban local and state Internet taxes.
The bill, known as the Permanent Internet Tax Freedom Act, would extend and make permanent a similar ban dating from 1998 that had been extended three times and was due to expire in November.
In a joint statement, House Judiciary Committee Chairman Bob Goodlatte (R-VA), Congresswoman Anna Eshoo (D-CA), Subcommittee on Regulatory Reform and other members said, "The Internet increasingly serves as a daily requisite for millions of Americans, businesses and schools. It has transformed our economy and how we conduct business, communicate, educate, and live our lives. The Permanent Internet Tax Freedom Act passed by the Committee today permanently bans taxes on Internet access. This broadly bipartisan bill ensures that access to the Internet is not burdened by unnecessary costs and that Americans can continue to access the Internet tax free."
Related Link: Democratic Legislation Would Force FCC To Ban Internet Fast Lanes
The National League of Cities did not share the Judiciary Committee's enthusiasm.
In a statement released Tuesday, the NLC said, "The move by the House Judiciary Committee to make the Internet tax moratorium permanent is simply bad policy that prevents local communities from making their own decisions and determining how the programs and services they deliver to their residents."
The organization added that the original moratorium was designed to help the Internet grow when it was in its infancy and was simply no longer needed.
In an obvious dig at the committee's focus, the NLC statement also said, "Local communities, and the nation, would be better served if the House Judiciary Committee worked to put Main Street retailers on the same level playing field as online retailers by taking up and passing the Marketplace Fairness Act."
The Marketplace Fairness Act would grant states the power to compel online and catalog retailers to collect sales taxes whether the retailer had a physical presence in that state or not.
Some in Congress have suggested that the Internet Tax Freedom Act and the Marketplace Fairness Act should be combined into one bill.
That could result in a legislative logjam since bipartisan agreement on the Marketplace Fairness Act was not as strong as with the Internet Freedom Act.
Meanwhile, in a news release Verizon (NYSE: VZ) senior vice president of federal government relations, Peter Davidson said, "Today's strong bipartisan vote by the House Judiciary Committee is great news for consumers, as this is an important step in helping consumers avoid seeing higher bills if the current moratorium expires and new taxes are imposed on Internet access."
The Wall Street Journal concluded that despite the NLC's objections, the bill, which had strong bipartisan support, should quickly be turned into law.
At the time of this writing, Jim Probasco had no position in any mentioned securities.
View Comments and Join the Discussion!
Posted-In: Anna Eshoo Bob GoodlatteNews Politics Legal Tech Media General Best of Benzinga