Terra Tech To Discuss Its Marijuana Opportunities At WeedStock Conference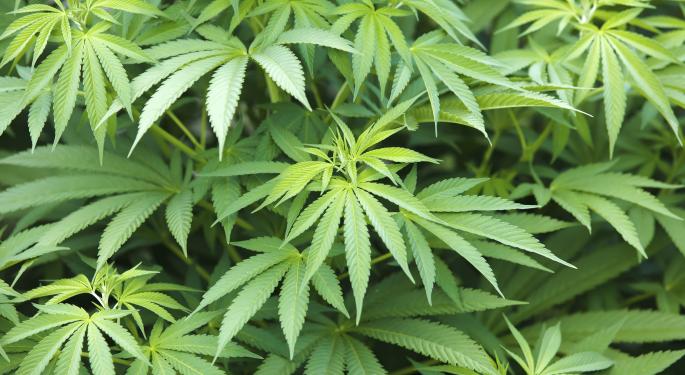 Terra Tech (OTC: TRTC) announced Thursday it will be participating in the first annual WeedStock conference presented by Marketfy.
That conference will take place in Denver, Colorado, from June 29 through July 1.
Terra Tech is poised to transform itself from a vegetable producer to a marijuana producer -- and CEO Derek Peterson tells Benzinga he is "happy to slow down growing thyme and oregano," if policy changes will allow the cultivation of marijuana.
Terra Tech has placed its hydroponic farming systems in states such as New Jersey, Florida and Indiana that are currently battlegrounds for marijuana legalization. Even if regulation does not change as hoped, Terra Tech is nowhere near doomed. Regarding the current produce business, Peterson commented, "an acre of produce yields up to $1.5 to $2 million with 18 percent EBITDA margin."
Related: Tauriga To Discuss Tremendous Entry In The Cannabis Space At WeedStock Conference
In 2013, Terra Tech announced the company would be opening a research and industrial extraction facility to produce high quality cannabidiol. One of the active ingredients in marijuana, cannabidiol has been shown to help treat a range of disorders from alzheimer's to seizures in epileptic children. The problem that consumers currently face with cannabidiol is many low quality solutions are entering the market.
Regarding quality concerns for cannabidiol and bud, Peterson commented, "Who do you want growing your weed? Some guy in his garage, or people that cultivate food grade quality products and operate large scale facilities under GFSI certifications?"
In addition to its existing business lines, Terra Tech launched a subsidiary recently for the "sole purpose of competing for medical cannabis permits in the state of Nevada." Peterson thinks these permits have a lot of intrinsic value, and indicated that company will begin operations in Nevada once he believes the legislative environment is friendly enough.
Spots are limited for the WeedStock conference, be sure to sign up before supply runs out.
Posted-In: cannabidiol Cannabis comments Derek Peterson marijuana marijuana reformNews General Best of Benzinga
View Comments and Join the Discussion!