Google Bests Apple In Brand Value; Tech Rules Top 100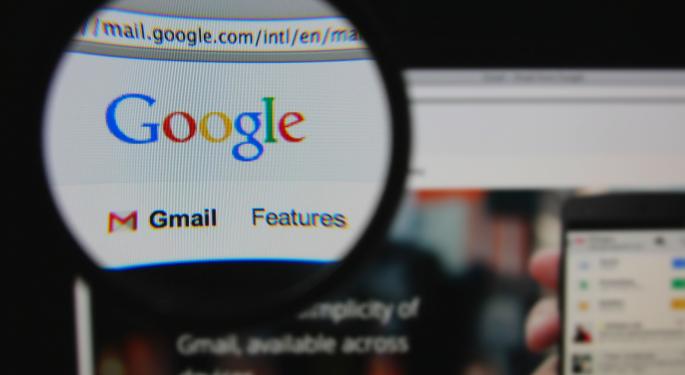 After three consecutive years as the virtual 'we try harder,' number two global brand, Google (NASDAQ: GOOG)(NASDAQ: GOOGL) just passed Apple (NASDAQ: AAPL) for the premier spot, according to a new study conducted by Millward Brown.
According to AdWeek, the top five names in the "BrandZ Top 100 Most Valuable Global Brands" study were Google, Apple, IBM (NYSE: IBM), Microsoft and fast food giant, McDonald's. Apple slipped to the number two spot largely due to the fact its brand value fell 20 percent year-over-year to $148 billion. AdWeekcited Apple's much discussed lack of innovation as a core reason for the slide.
Related: Have Apple And Google Kissed And Made Up?
Conversely, Google moved up by investing in a series of initiatives including mapping, wearables, payments and social media. As a result, the company's brand value increased by 40 percent to $159 billion.
Millward Brown Optimor VP Oscar Yuan told AdWeek, "I think the world is looking at Apple as a brand that created an Earth-shattering revolution, and I think that has slowed down a bit. The fact that [Google] doesn't see themselves contained in one sector is really a testament to their boldness and willingness to try new things."
The Millward Brown report reviews the top 100 brands across a number of sectors including food and beverage, technology, automotive, retail, financial services and luxury.
For the second year in a row, IBM held the number three spot overall, while Microsoft shot up to number four from the number seven slot a year ago. McDonald's dropped one position to number five from number four last year.
One take away from this year's study was that technology companies have continued to rise in brand value in recent years. In addition to the fact that the top four bands are tech companies, Millward Brown reported that many of the biggest gainers this year were also found in that sector.
These include Chinese Internet brand, Tencent, which rose 97 percent to $54 billion as well as Facebook, which climbed 68 percent to $36 billion in the 2014 study.
New technology names in the Top 100 included Twitter at number 71 and LinkedIn at number 78. Those companies showed brand value of $14 billion and $12 billion, respectively.
All together, 29 of the Top 100 for this year were technology brands.
At the time of this writing, Jim Probasco  had no position in any mentioned securities.
Posted-In: Apple Facebook Google IBM LinkedIn McDonald's MicrosoftTech Best of Benzinga
View Comments and Join the Discussion!