Earlybird Venture Capital Adds Tjobs And Metrekare To List Of Investments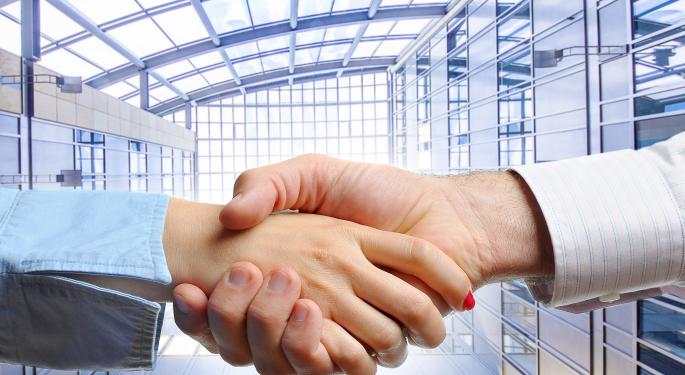 After reviewing more than 2,000 investment opportunities, Earlybird Venture Capital has selected three early-stage companies to support with its Digital East Fund.
The first, Flipps, was profiled here on Benzinga last month after the company announced that it had acquired 10 million users (1.2 million are active each month) and raised $2.4 million.
"It's a technology company coming out of Bulgaria that's going to conquer the world in a very hotly contested area of the technology layer between people's premium video catalogue or library and their TV screens at home," Earlybird partner Cem Sertoglu told Benzinga. "Their ambitions are really beyond their roots."
Related: The Most Important Startup Advice Most Entrepreneurs Never Get
The second company is Metrekare.com, a real estate listings platform that is based in Turkey.
"The Turkish real estate market is enormous," said Sertoglu. "There's about $200 billion of transactions every year -- about a million transactions. We decided to back Metrekare, which is a brilliant team. In fact, the founder is a bit of a celebrity in Turkey because he placed number one in both the high school entrance exams and university entrance exams. Turkey has a very exam-based education system. He is the only person in history to have aced both of these tests, so he's usually in the paper every year around the time exams come out."
Sertoglu referred to Metrekare as a "very, very ambitious company."
"We invested at the seed stage, so it's an example of these local champions that will grow out of the region as the XYZ winner of such and such country," Sertoglu added.
Last but not least, Earlybird announced that it has invested in Tjobs (tjobsrecruit.com).
"They are the largest online temporary staffing company that seeks to place high-skilled temporary workers in Western European jobs," Sertoglu explained. "They're layering on the advantages of cross-border labor mobility in Europe that is just now becoming a reality over the last few years."
Suppose a German shipyard receives a new contract and asks Tjobs to source 20 welders who are specialists in shipbuilding. Tjobs will then recruit the talent from Eastern Europe. The company structures a contract that allows the workers to get certified and insured. Tjobs also arranges travel and lodging. All the workers have to do is show up.
"This is a more cost-effective [solution] to the customers and it provides attractive employment options to temporary workers in Eastern Europe who may not have such economic opportunities in their home country," said Sertoglu.
Terms of the Tjobs and Metrekare investments were not disclosed.
Disclosure: At the time of this writing, Louis Bedigian had no position in the equities mentioned in this report.
Posted-In: Cem Sertoglu Earlybird Venture CapitalEntrepreneurship Success Stories Startups Tech Interview General Best of Benzinga
View Comments and Join the Discussion!