Barclays Analyst: The Apple/Comcast Deal Isn't What People Think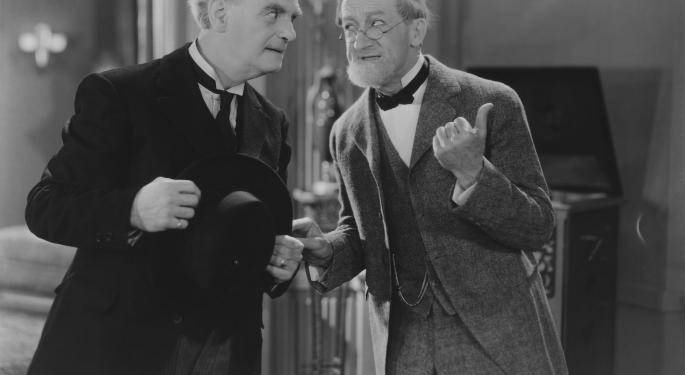 According to Kannan Venkateshwar of Barclays Capital, the talks between Apple (NASDAQ: AAPL) and Comcast (NASDAQ: CMCSA) are likely not what people imagine, if they're even happening at all.
The rumors started over the weekend; that Apple and Comcast were in talks where Apple wanted to reserve a piece of the digital highway -- the last mile -- that would take its signal out of the heavily-traffic band where residential internet traffic runs, and put it with Comcast signals to avoid any blips in the transmissions.
Supposedly this was in order to allow Apple to stream live and on-demand content through either the current or upgraded Apple TV.
Apple, in turn, reportedly wanted a piece of the monthly subscription revenue from Comcast customers. But according to Venkateshwar, that doesn't make sense.
He says Apple was able to enter the cell phone market because it had a way for phone companies to make more money. By making a handset that was a data hog, carriers could make more money in data rates.
Related: The 'Last Mile' Connection: Why Would Apple And Comcast Partner Up?
The user experience on the phones was better and, although that appealed to the end user, that alone wasn't a reason for carriers to embrace the phone -- because they weren't making any money on the phone, anyway.
In television, that same incentive doesn't exist. Cable companies don't stand to make any additional income by letting Apple into their world and, by the sound of the deal, they could actually make less.
Venkateshwar argues that, if the cable companies wanted to improve their user experience, they could have done it for years. A modern cable box is essentially a small computer that could be programed with any software.
The major carriers and the companies that manufacture the boxes could have made better software, or they could have already fully embraced TiVo technology -- but they haven't. In Venkateshwar's view, that's because a sleek, Apple-style interface isn't important to them.
In order for Apple to break into the TV world, it needs a model that puts more money into the pockets of companies like Comcast. Maybe it has such a model, but it hasn't become clear to those closely following the company.
Disclosure: At the time of this writing, Tim Parker was long Apple.
View Comments and Join the Discussion!
Posted-In: Apple Apple TV cable ComcastNews Rumors Analyst Ratings Tech Best of Benzinga