America's Energy Grid Still Vulnerable To Cyber Attacks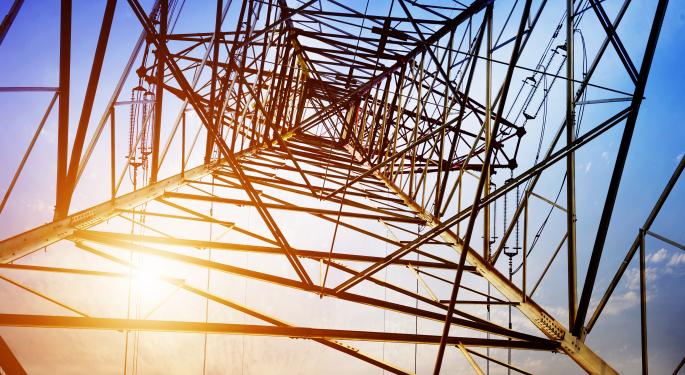 A new report by security experts confirms what people involved with the nation's infrastructure have suspected for some time: that America's energy sectors are still very vulnerable to a massive and potentially crippling cyber attack.
The report, by the Bipartisan Policy Center in Washington, was authored by Michael Hayden, former CIA and NSA director, as well as Curt Hébert, former chairman of the Federal Energy Regulatory Commission (FERC) and Susan Tierney, former assistant secretary for policy at the Department of Energy.
Evidence collected by the Department of Homeland Security "suggests that cyber attacks on key energy infrastructure—and on the electricity system —are increasing, both in frequency and sophistication," according to the press release.
See also: What Are Weather Futures?
A major issue, the report says, is being able to coordinate the federal and state agencies responsible for cyber security, and to ensure they can respond to the constantly changing nature of potential threats – including recovering from any such attack.
Cyber breaches remain "a domain that favors the attacker," The New York Times quoted Hayden as saying on Friday, during a panel discussion. The report also says many utilities not only lack the expertise to defend themselves against cyberwarfare, they also are leery of the additional costs of such security.
Meanwhile, BBC News reported a growing number of energy utilities are attempting to buy cyber attack insurance.
"In the last year or so we have seen a huge increase in demand from energy and utility companies," Laila Khudari, an underwriter at the Kiln Syndicate -- which offers insurance via Lloyd's of London -- told the BBC.
But many of those companies are being during turned down, she said, because they do not have enough safeguards agains such attacks.
"We would not want insurance to be a substitute for security," Khudari added.
Posted-In: News Emerging Markets Psychology Events Global Markets Tech Media Best of Benzinga
View Comments and Join the Discussion!