Atlantic Media Executive To Join Time Inc.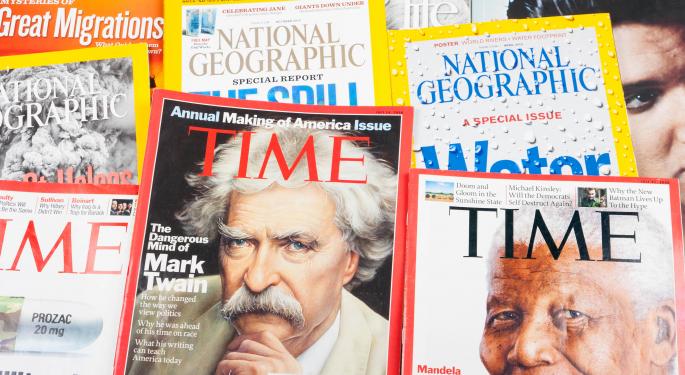 Atlantic Media's Scott Havens will move to Time Inc. this spring, executive vice president Todd Larsen announced yesterday.
Havens joins Time Inc. as the executive vice president of digital. He'll be responsible for the digital development of Time Inc.'s weeklies, such as People, Time and Sports Illustrated.
Havens, who was most recently president of The Atlantic, has also worked for Condé Nast and Yahoo Finance.
"Scott is the ideal executive for this role. He began his career as a digital entrepreneur launching a number of businesses before moving into senior roles in digital and traditional media companies," Larsen said in a staff announcement. "He's been at the forefront of developing multi-platform content experience."
Related: Fascinating Facts Released To Mark The Internet's 25th Anniversary
Havens will officially start in his new position on March 31, 2014, and report directly to Larsen. But he doesn't have a specific agenda yet, according to the New York Post.
"I honestly don't have any plans yet," Havens told the Post. "They have great brands. I'll be a fresh set of eyes to amplify and enhance what they are doing there with the continued rise of smartphone and mobile and video. Programmatic advertising will be a big part of the revenue mix. And I've had a fair amount of experience with native advertising at The Atlantic."
Movin' on up
This follows a recent slew of executive-level appointments at Time Inc.
In January, Jess Cagle was picked as the new editor of People and editorial director of Entertainment Weekly. Less than a week later, Colin Bodell joined the company in the newly-created position of executive vice president and chief technology officer. Mark Ford was named the executive vice president of advertising sales for Time Inc. just a few weeks ago.
Atlantic Media has also been experiencing executive shifts. Former president Justin Smith left the company last fall to become the CEO of Bloomberg Media Group, and events executive Elizabeth Baker Keffer left for a private investment firm in Chicago earlier this month.
Posted-In: Atlantic Media New York Post Scott Havens Time Inc. Todd LarsenNews Management General Best of Benzinga
View Comments and Join the Discussion!