Study: Microsoft Most Trusted and Reliable Tech Brand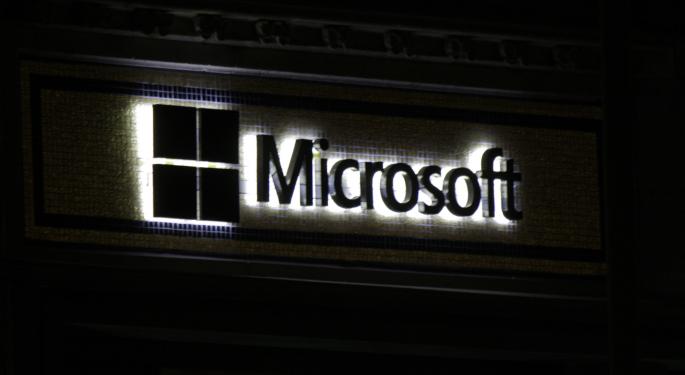 Really?  Consumers trust Microsoft (NASDAQ: MSFT) more than Apple (NASDAQ: AAPL)? More than Samsung (OTC: SSNLF) or even Sony (NYSE: SNE)? Based on a study conducted by global analysis and advisory firm, Forrester Research (NASDAQ: FORR), they do.
According to Geekwire, Forrester asked over 4,500 U.S. adults about their preferences for most "trusted, reliable, unmistakable, and essential" tech brand. Forrester's rating metric, which it calls TRUE, found Microsoft to be the most "trusted" and "reliable." Apple was judged most "unmistakable and "remarkable," but that apparently wasn't enough to topple Microsoft from the top rating.
Microsoft shined as the sole "Trailblazer" which is the highest rating awarded. Apple, Sony, and Samsung were second tier "Leaders," while Hewlett-Packard (NYSE: HPQ) was seen by respondents as a third level "Follower." The two lowest levels were "Laggard" and "Ashtray."
Nobody was more shocked at the outcome than Forrester, which called it a "surprise" upset. For anyone who would like to dig into Forrester's study in detail, it is available, for a price - $499.
Forrester's Tracy Stokes offered this explanation of the study's findings: "While Apple and Samsung battle it out to reign supreme with the coveted Millennial generation," she said, "Microsoft has quietly stolen the consumer technology crown by becoming more trusted and essential across multiple generations. The very ubiquity that perhaps renders it uncool turns out to also be its strength."
Despite its surprise, the company said Microsoft was "at the forefront of brand building with a unique and distinct brand identity that sets it apart from other brands."
Related: Microsoft Is Paying Attention To App Revenue Stream
Much of that brand building comes from the corporation's "One Microsoft" hierarchy,
announced
in July. This mantra, for better or worse, has apparently convinced many that Microsoft's attempts to rally the entire company behind a single core strategy is sufficient enough to help engender trust above and beyond its competitors.
As Forrester's Stokes noted, Microsoft also seemed to gain strength from the very fact it was, for want of a better word, "uncool."
Moreover, lest anyone think this was a "one-off" occurrence, check out Recode's recent recounting of a study by UTA Brand Studio that also found Microsoft stronger than Apple.
Regarding study results, UTA founder and executive director, Larry Vincent told Recode, "We were surprised too, until you understand attachment. A lot of the world uses Microsoft products and people relate to it, while Apple is like a prom king or queen, beautiful but not really like us."
At the time of this writing, Jim Probasco had no position in any mentioned securities.
Posted-In: Apple Ashtray essential FollowerNews Events Tech Media Best of Benzinga
View Comments and Join the Discussion!