Lenders Use Social Media to Determine an Applicants Credit Worthiness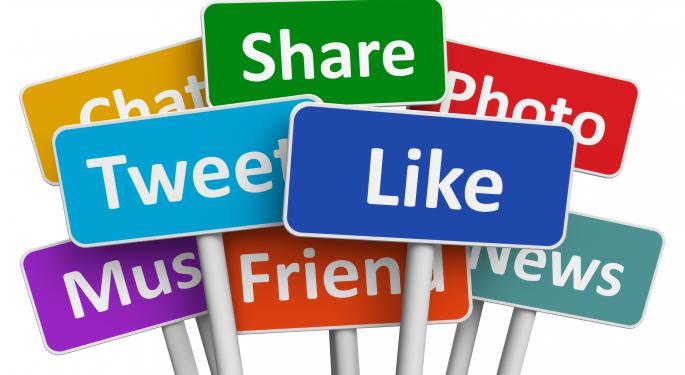 Lying on a loan application is not only immoral and illegal, it is now easier to discover thanks to social media sites.
According to the Wall Street Journal, Lending companies are searching Facebook (NASDAQ: FB), Twitter (NYSE: TWTR), LinkedIn (NYSE: LNKD) and other sites to determine a borrower's eligibility to receive a loan. As an example, a lending company could verify that an applicants job description on their LinkedIn profile matches the job information and corresponding salary on their loan application.
Small business are also at risk. A small business with excessive negative reviews on their eBay account or Facebook page could undermine its chances of receiving credit.
The practice is being used by smaller financing companies, mostly startups, that grant smaller loans.
Related: Analysts Dissect Apollo Education's First Quarter Results
"It's one of the tools we use to do underwriting," said Sasha Orloff, co-founder and chief executive at LendUp. The company expects to make 300,000 loans in the coming year.
"The data we have on customers via social networks says more about them than their FICO," said Alex Sion, president of Movencorp, a mobile-only bank that plans to offer loans and social media activity will be a factor used in its lending decisions.
Regulators are keeping a close watch on this rapidly growing trend. The Consumer Financial Protection Bureau is aware that such activity exists. The Federal Trade Commission is set to host a series of seminars this spring to discuss the emerging consumer-privacy issues.
For the time being, the practice is not being employed at the large credit scoring companies.
Fair Isaac (NASDAQ: FICO), which provides the credit scoring used in more than 90 percent of lenders decisions, does not currently use social media in its decision-making process.
"There could come a time where certain social media could be predictive and we're looking at that, but it isn't yet," said Anthony Sprauve, senior consumer-credit specialist at FICO.
Posted-In: Alex Sion Anthony Sprauve FacebookNews Wall Street Journal Psychology Management Media General Best of Benzinga
View Comments and Join the Discussion!