Wall Street Banks Turn Negative on Emerging Markets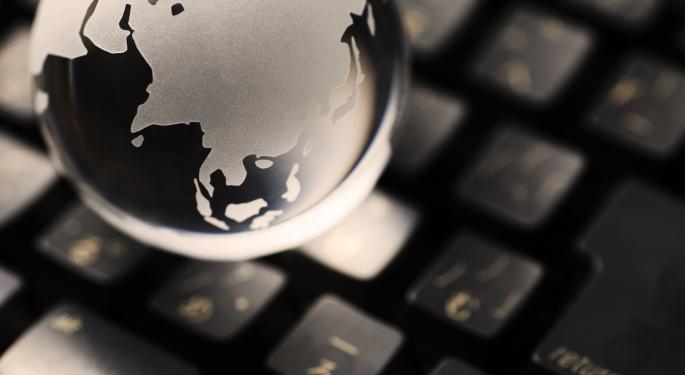 Emerging markets no longer provide some of the world's most compelling investment opportunities.
According to several top-tier Wall Street research firms such as Goldman Sachs (NYSE: GS) and JPMorgan (NYSE: JPM), investors should put their money to work elsewhere.
Goldman Sachs is forecasting "significant underperformance" over the next ten years across all asset classes in emerging markets -- including equities, bonds and currencies.
Morgan Stanley (NYSE: MS) shares similar sentiments as its Wall Street peers, saying some of the emerging markets may prove to be laggards following the Federal Reserve's decision to scale back its stimulus program.
Morgan Stanley is predicting that in 2014 the Brazilian real, Turkish lira and Russian ruble will all continue their declines.
In India, the Federation of Indian Chambers of Commerce and Industry warned that the country faced worsening social unrest if the government fails to stimulate GDP growth to an 8 percent to 9 percent range, up from as low as 4.8 percent in mid-2013.
Growth in China's services industries slowed in December, according to recent survey results. Many are taking the slowdown as a sign that the economy has lost steam at the end of 2013 -- and will continue to do so in 2014.
Several years ago, many investors viewed Brazil, Russia, India and China (coined as the 'BRIC' nations), along with others, as attractive countries for investments -- as their respective economies have no where to go but up.
"The world not long ago was so mesmerized by the emerging markets without distinguishing the good from the bad," Stephen Jen, partner at SLJ Macro Partners told Bloomberg. "The cost of capital will start to normalize and that's when we see the truth being revealed in these markets."
Morgan Stanley is recommending investors reduce holdings of emerging-market currencies and bonds. The bank singled out Brazil, India, Indonesia, South Africa and Turkey as the "fragile five," because of their reliance on foreign capital.
Goldman Sachs is recommending six percent of an investor's portfolio should be allocated to emerging-markets. Previously, the bank recommended a nine percent exposure.
JPMorgan warned investors to factor in a return as low as one percent for local-currency bonds in 2014. Over the past decade, investors averaged a ten percent return in the same asset class.
View Comments and Join the Discussion!
Posted-In: News Emerging Markets Eurozone Commodities Travel Global Markets Media Best of Benzinga