Buffett Embarrasses Analysts Again in His Latest Big Win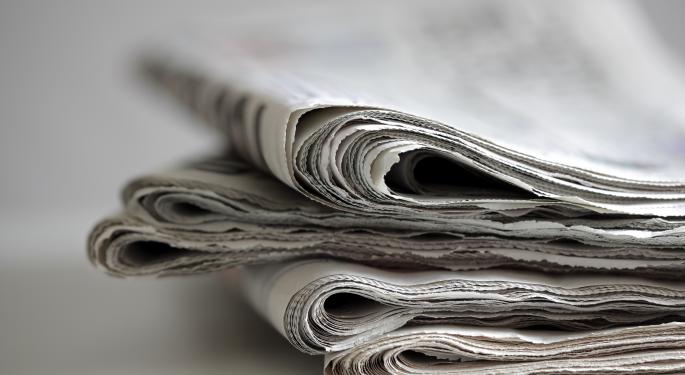 Remember when Warren Buffett bought all of those newspapers? In fact, he bought 63 in total for $142 million along with loans totaling $445 million.
At the same time, he took his fair share of criticism from all of the "experts" that believed Buffett's iconic love for the old-school newspaper had clouded his judgment and that he had entered into a deal that was a no-brainer—not the Carl Icahn-Apple-no-brainer.
He was going to lose and lose big by investing in an industry that was going downhill almost as fast as Sears, JC Penney, and Blackberry.
Specifically, the investment was in Media General (NYSE: MEG). At the time of the investment, the stock was worth about $4 but bounced on the news of the Buffett bailout.
But once again, Buffett showed his experience while simultaneously proving to the "experts" that they still have a lot to learn. As part of the deal, Berkshire Hathaway (NYSE: BRK-A) negotiated the right to "penny warrants." This gave Buffett the right to buy 4.65 million shares of Media General for a penny a piece.
According to the Wall Street Journal, Berkshire exercised those rights in September of 2012, taking a 17 percent stake in the company.
Related: How to Invest Like Warren Buffett
By the end of last year, that $4 stock when Buffett became involved had a sticker price of more than $22. That makes Buffett's position worth about $105 million.
Add to that the interest Media General is paying to Berkshire for the loan and what you have is profit for Berkshire. Turns out Buffett wasn't as nutty as people said back in 2012.
If you're a Buffett lover and held shares of Berkshire Hathaway last year, you did well. The stock was up about 32 percent, beating the broader market. By August, most of the gains were made for the year, but the four-month basing pattern carved out for the stock could indicate that upside is on the horizon.
Bottom line: Before you throw around such phrases as "lost his touch" or "investing with his heart instead of his head," you might want to save those words for somebody else. Buffett continues to prove that he still has it.
Disclosure: At the time of this writing, Tim Parker had no position in the companies mentioned.
Posted-In: Berkshire Hathaway Media General Warren BuffettNews M&A Best of Benzinga
View Comments and Join the Discussion!