Hospital Costs in the U.S. Will Exceed $1 Trillion by 2015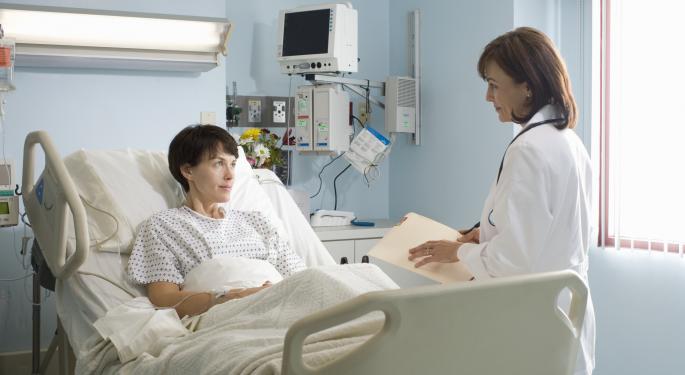 Health care in the United States currently costs $2.7 trillion annually.
One-third, or just under $1 trillion of that comes from hospital charges, according to a recent study in The Journal of the American Medical Association, cited by The New York Times Monday.
Every year hospital charges represent the single largest segment of health care costs, according to U.S. government statistics. In fact, the government expects annual health care costs to be more than $3.3 trillion by 2015 with more than $1 trillion of that amount due to hospital care.
The New York Times reported that the current average cost of just one day as an inpatient in an American hospital is more than $4,000. In many other developed nations, the daily cost of hospital care is about $800, one-fifth the cost of a stay in a hospital in the U.S.
One of the main reasons for growing hospital costs in the United States, according to The Washington Post is something most people have never heard of – the "chargemaster."
The chargemaster is a list of thousands of items or services the hospital may provide, along with the price the hospital sets for that item or service. The list includes everything the cost of a lung transplant to the cost of a single Aspirin.
As might be expected, the prices on the chargemaster are often much higher than the market price for that item or service.
For example, The New York Times published sample chargemaster prices from California Pacific Medical Center including $36.78 for a single Tylenol with codeine pill that would be market-priced at about $0.50. California Pacific bills an IV fluid bag at $137. It should actually cost less than a dollar.
Dr. Warren Brown, CEO of California Pacific, said the hospital charges are high in order to pay the cost of highly trained staff, upgrading to new equipment, and costly building standards mandated by the government.
Related: Supreme Court to Hear Obamacare Birth Control Mandate Challenge
Glenn Melnick, professor of health economics at the University of Southern California had another explanation. He said, "How do hospitals set prices? They set prices to maximize revenue, and they raise prices as much as they can — all the research supports that."
Furthermore, according to Melnick, "Chargemaster prices are basically arbitrary, not connected to underlying costs or market prices."Melnick added that hospitals "can set them at any level they want. There are no market constraints."
As to solutions to rising hospital costs, the Affordable Care Act (Obamacare) was designed, in part, to help hospitals change the way they operate. Experiments are under way, for example, in which Medicare pays the hospital a lump sum for a procedure that includes after care. The incentive for the hospital is to make patients well enough that they do not need to return for more care since the hospital would not be able to bill for additional care in the first 30 days following a procedure.
Posted-In: Affordable Care Act American California Pacific Medical Center chargemasterNews Events Media Personal Finance Best of Benzinga
View Comments and Join the Discussion!