Does Homeownership Make Older Americans More Financially Secure?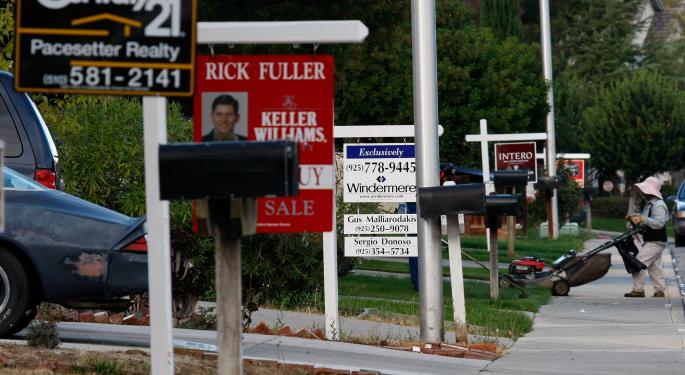 Home is not just where the heart is; a study says it's also a stronghold of financial security for many older Americans.
A new report by the Research Institute for Housing America (RIHA) – an organization sponsored by the Mortgage Bankers Association – said that, of the more than 47 million "near old" (ages 55 through 64) and older (65 and older) U.S. households in 2010, about 80 percent were homeowners. And housing, according to the report, "remains the dominant asset in the portfolios of older Americans."
The report, authored by academics at Texas Tech University, Syracuse University and Kent State University, had some unexpected findings as well. For example, homeownership is apparently better for your health as you age: the study reported older renters had close to double "the number of limitations in their ability to conduct daily activities" compared to homeowners.
Related: When Sam Zell Talks Real Estate, Investors Listen
Renters also have more issues when it comes to modifying or adapting their living spaces for elderly-specific safety features.And according to the survey 44 percent of older renters spend close to one-third of their annual gross income on rent – a figure that in turn draws attention to the availability of affordable rental housing for senior Americans.
"Housing demand over the next decade will be significantly impacted by the aging of the U.S. population," RIHA Executive Director Mike Fratantoni said in a press statement. "Real estate finance must also evolve to meet these changing needs, whether older Americans age in place and continue to own their homes, or whether they rent."
According to the report, median housing equity for older American homeowners was $125,000. The median housing-equity-to-income ratio, meanwhile, was 2.4:1; with about half of the average older homeowner's portfolion made up of housing wealth.
"Our report serves as a useful reference for all parties interested in the implications of housing on an aging society," said study co-author Michael Eriksen of Texas Tech, "a situation America now faces with large numbers of the Baby Boomer generation rapidly heading into retirement age."
Posted-In: eldery homeowners Housing Kent State University Michael EriksenEconomics Personal Finance General Best of Benzinga
View Comments and Join the Discussion!