Johnson & Johnson, Amazon at Odds Over 3rd Party Sales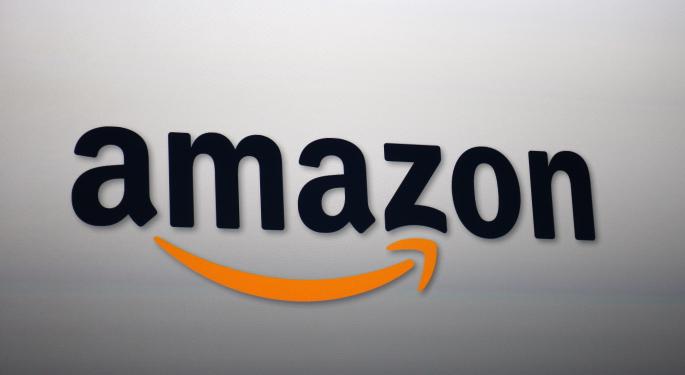 Johnson & Johnson (NYSE: JNJ) and Amazon (NASDAQ: AMZN) are locking horns over third party sales by independent retailers – in particular those reportedly selling defective or expired Johnson and Johnson products on the Amazon site.
According to The Wall Street Journal, these third-party retailers – who pay fees and commissions to Amazon – make up about 40 percent of the items sold on Amazon's web site. And while Amazon would not give statistics regarding the number of third-party sellers on its site or that sector's total sales, the e-commerce giant had $61 billion in sales last year.
The Journal says Johnson & Johnson became fed up with Amazon over the issue and earlier this year stopped selling some J&J products – items like over-the counter medicines and personal care products – directly through Amazon.
And while Amazon guarantees purchases made on its web site and reimburses customers who purchase damaged or defective goods, Johnson & Johnson is concerned about consumer expectations from its brands.
"The most important thing for us is that the products reaching our consumers' hands are the quality they expect and give them the experience they deserve," Sandra Pound, spokeswoman for J&J's consumer-products unit, told the newspaper.
This isn't the first time Amazon has come under criticism regarding third party sellers. The WSJ reported Procter and Gamble (NYSE: PG) complained several years ago about counterfeit Gillette products being sold on Amazon.
Analysts say while it's hard for Amazon and similar web sites to monitor the quality and veracity of everything sold via their online marketplaces, the growing number of unauthorized or counterfeit products available are undercutting retailers' profits and undermining both product quality and consumer loyalty.
"Wall Street may be excited about Amazon's 3P [third party] growth, but it's a freight train out of control," Wes Shepherd, chief executive of Channel IQ, told Reuters last year.
"Amazon is so big, manufacturers feel the need to be there, but at some point something has to give," he added. "Many major brands are very frustrated and are rationalizing their business with Amazon right now."
Posted-In: News Entrepreneurship Wall Street Journal Retail Sales Tech Media Trading Ideas General Best of Benzinga
View Comments and Join the Discussion!