Job Growth, Minimum Wage Are Back as Hot-Button Issues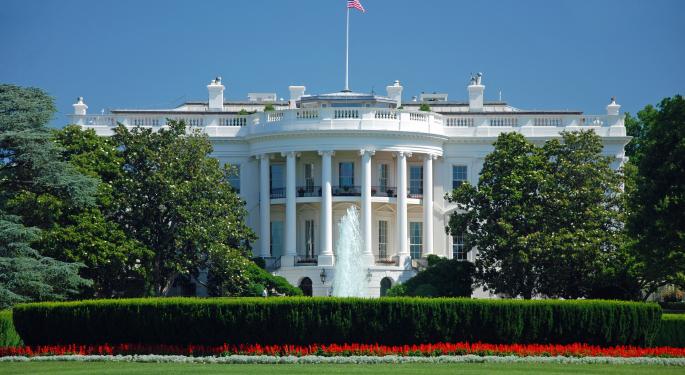 Jobs and the minimum wage were once again headline issues this week. Job growth got an unexpected boost, according to the Labor Department's employment statistics for October, with nonfarm payroll employment rising by 204,000 for the month.
The overall unemployment rate rose slightly to 7.3 percent last month, compared to 7.2 percent in September. But that uptick was blamed on the 16-day-long government shutdown in October, which reportedly furloughed around 850,000 federal workers.
The Labor Department said there were no "discernable" impacts of the partial government shutdown on employment, and pointed to gains in jobs in the leisure and hospitality sectors, as well in retail trade, manufacturing as health care.
However, the White House Council of Economic Advisers says the shutdown and debt limit showdown had an overall, "substantial negative impact" on the nation's economy – with a loss of about 120,000 private sector jobs during the first two weeks of October.
Job pay was a ballot question in some elections held across the U.S. on Tuesday. Despite opposition from business leaders, voters in New Jersey approved raising the minimum wage in that state from $7.25 to $8.25 an hour starting in January. And residents of the Seattle suburb of SeaTac, Wash. voted to raise the minimum wage there from the current state minium of $9.19 to $15 an hour.
And on Thursday, the White House reportedly confirmed that President Barack Obama is supporting a campaign to raise the minimum wage to $10.10 an hour, up from the $9 an hour he proposed during his most recent State of the Union address.
But experts say increasing the minimum wage will further hamper small businesses, which are attempting to recover from the ecnonomic downturn.
"Small businesses clearly have been under financial pressure," Mark Zandi, chief economist at Moody's Analytics told McClatchy. "They got hit in the recession hard and recovered more slowly than big companies and midsize companies. And the minimum wage will clearly hurt them more."
View Comments and Join the Discussion!
Posted-In: job growth jobs minimum wageNews Economics Media Press Releases General Best of Benzinga