Is 'Showrooming' Still a Boogeyman for Retailers?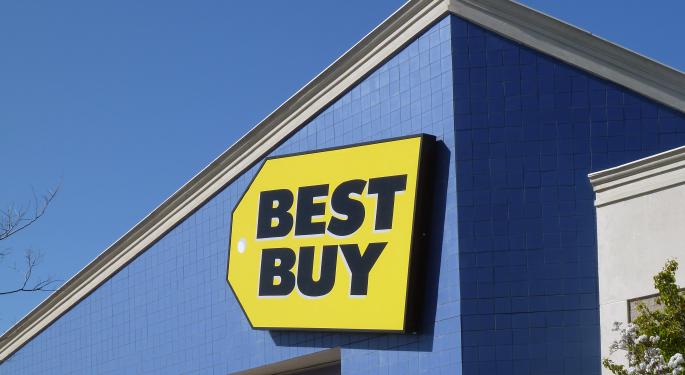 It's become a term retailers have learned to dread: "showrooming." That's when consumers visit brick-and-mortar stores to test out products they're considering – then head home and buy those items on-line,at a better price.
Showrooming has certainly taken a toll on some retailers. A Pew Internet study found more than half of adult cell phone owners used their devices while they were in a store over the 2011 holiday shopping season, to get help with purchasing decisions – and 25 percent of those surveyed used their cell phones to look up a price online while they were in a store, to comparision shop.
But then there's the findings of yet another study, released in September by the Columbia Business School and Aimia researchers, that found mobile device usage can actually increase the odds of a customer making an in-store purchase. More than 50 percent of those "mobile-assisted shoppers," it said, are more like to buy in a retailer's store when their phones help them find online review, information or advice.
"Retailers know that they are operating in a new world, where the shopper in your store with a smartphone has access to every competing outlet and offer," David Rogers, a professor at the Columbia Business School and the study's co-author, said in a press statement. "But retailers are not powerless. To survive, it is critically important that retailers understand the real impact of smartphones on shopper behavior, which will allow them to shape a retail experience that gives mobile consumers a reason to buy in a brick-and-mortar store."
But some stores, like Best Buy (NYSE: BBY) are not only learning to love showrooming, they're also attempting to subvert the concept.
"A year ago, people said that showrooming would kill Best Buy," Hubert Joly, the company's new CEO, said in an interview with The Wall Street Journal. "I think that Best Buy has killed showrooming." The newspaper reports Best Buy's price-matching campaigns, along with better customer service, have helped both profits and share prices..
Indeed, for some shoppers, intangibles like face-to-face interactions and store loyalty are an important part of the holiday shopping season – and keep them coming to stores for purchases.
Some analysts also believe sales will be better this holiday shopping season at the brick-and-mortar locations,for some very tangible reasons.
John Tomlinson, head of retail at ITG Investment Resarch, told the Journal that Best Buy is on a more level playing field with Amazon (NASDAQ: AMZN), now that the e-commerce giant has to collect sales taxes on purchases in some states.
"If people don't feel they are being ripped off on price, they are more likely to buy from a physical retailer," he said.
View Comments and Join the Discussion!
Posted-In: AimiaNews Guidance Retail Sales Topics Media Press Releases General Best of Benzinga