Toyota Top in Auto Sales, Faces Fallout after Jury Ruling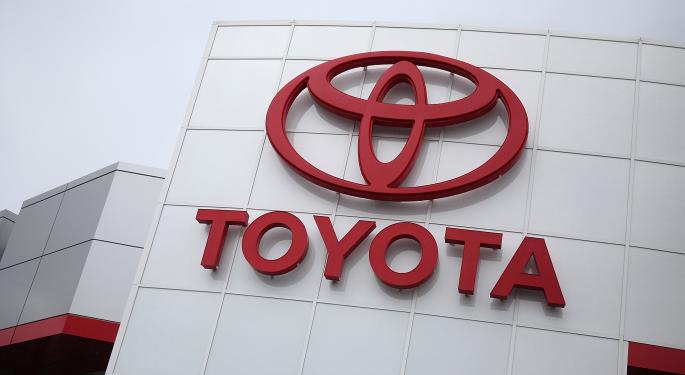 Officials at Toyota Motors (NYSE: TM) must be ending this month with mixed emotions.
New January-to-September sales figures show the auto-maker on top of the international market. But at the same time the company is dealing with the fallout of a jury decision late last week – that found Toyota responsible for the sudden acceleration-related death of Camry driver.
According to figures quoted by Reuters, Toyota's group-wide sales for the nine-month period came in at 7.412 million vehicles, up 0.1 percent from the same time period a year ago. That data also puts the carmaker on track for a record annual profit.
In comparison, General Motors (NYSE: GM) sold 7.25 million vehicles during that January-September time frame, up 4.6 percent year-on-year – while figures released earlier this month showed Volkswagen (OTC: VLKAF) sales were up 4.8 percent to 7.03 million vehicles.
That news has been tempered by last week's unprecedented ruling against Toyota by a jury in Oklahoma – which found the company guilty of "reckless conduct" in the 2007 death of one woman and crash-related injuries to another – after the Camry they were driving in went out of control and into a culvert.
According to the Los Angeles Times, the jury ruled the software in the 2005 Camry's throttle system was defective, and ordered Toyota to pay $1.5 million in damages to the vehicle's driver and another $1.5 million to the family of the car's passenger, who died in the crash. The Times also reported there are still hundreds of personal injury and wrongful death lawsuits pending against Toyota, linked to sudden acceleration issues with its vehicles.
But industry observers say it's still to early to see if the Oklahoma ruling will have any impact on Toyota sales.
"We know that Toyota has been been through the ringer (starting) back in 2010, when a lot of these claims of unintended acceleration first came about," Alec Gutierrez, a senior analyst at Kelley Blue Book, told Benzinga. "And while granted we saw sales volume slow down through that time period, part of that was because Toyota voluntarily held back sales of the Camry and a few other models that they were still investigating at the time."
But even with the lawsuits of the past several years, Gutierrez notes Toyota been able to maintain its reputation for efficient and reliable vehicles with consumers.
"I know we've seen in past Volkswagen, Toyota, GM, they've all been going back and forth for this top (sales) spot over the last several years," he adds. "So I wouldn't be surprised to see things shift around again at year end or next year. I would say no one owns outright this top spot in global sales, necessarily."
Posted-In: Alex Gutierrez Auto IndustryNews Travel Legal Economics Interview General Best of Benzinga
View Comments and Join the Discussion!