German Export Data Fuels Eurozone Recovery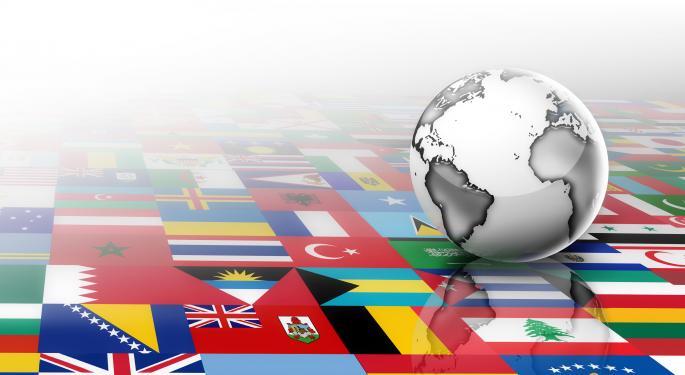 Further evidence that the eurozone recovery was on track kept the currency trading above $1.35 on Wednesday morning. German export data contributed to a growing sense of confidence in the 17 nation bloc even as Greece's financial problems made their way back into the news.
The common currency has been gaining on the dollar for more than a week now as the US government shutdown drags on longer than most analysts were expecting. With Republicans and Democrats in Washington doing little more than passing the blame, many are worried that no resolution will be reached before the October 17 deadline.
Related: Market Primer: Wednesday, October 9: Shutdown Woes Continue, Yellen Nomination Forthcoming
The shutdown has already had a negative impact on the nation's economy and delayed important economic releases which are needed to provide an accurate picture of the US' economic health. However, data releases will be the least of America's worries if the debt ceiling is not raised by October 17th, when the US will face defaulting on sovereign debt.
Adding to the euro's lift was data showing that German exports were on the rise in August. Bloomberg reported that the Federal Statistics Office released data on Tuesday which showed a one percent increase from July. The report also indicated that imports increased by 0.4 percent in August.
The positive data from Germany contributed to the growing number of economic reports that prove the eurozone is in the early stages of a full blown recovery. As the largest economy in the bloc, Germany has been scrutinized by investors who believe the powerhouse nation will be the engine that pulls the entire region out of financial crisis.
Posted-In: News Eurozone Commodities Forex Global Federal Reserve Markets Best of Benzinga
View Comments and Join the Discussion!