USA Expected to Become World's Largest Gas and Oil Producer in 2013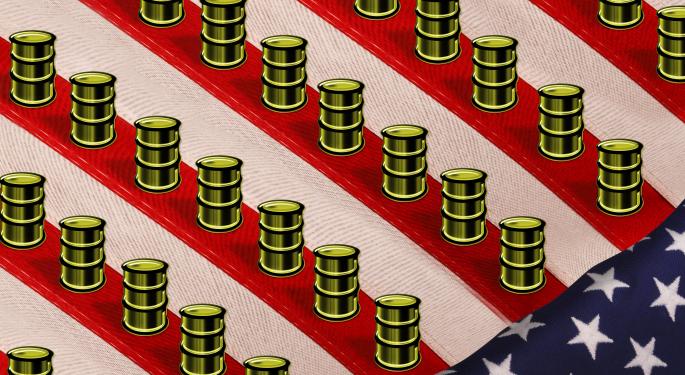 While it's not likely Olympic sized crowds will chant in response to the news, the US Energy Information Administration said Friday that the U.S. could become the world's largest single producer of oil and natural gas this year.
This flies in the face of much conventional wisdom that most of the world's fossil fuels come from Russia and the Middle East. Conventional wisdom, in this case, hasn't been correct for a while. The United States surpassed Russia in the production of petroleum and gas fuels in 2012. It only lagged behind Saudi Arabia in oil.
Thanks to hydraulic fracturing (fracking), the US will move into first place in 2013. At that point, the country will be the world leader in both gas and oil production.
As the EIA pointed out, comparing oil and gas production in different countries is difficult. Energy content differences, the inclusion (or exclusion) of biofuels and refinery gains as well as other factors all play a role.
The prime driver of the increase in US production over the past five years has been the extraction of shale-based oil reserves in Texas and North Dakota via fracking. Natural gas production has seen an increase due to fracking-based production in Pennsylvania and other parts of the eastern U.S.
There is no question that the United States will be the top oil and gas producer by the end of 2013. But, how long will it all last? In 2012, the EIA said U.S. natural gas reserves would last about 92 years, at current rates of consumption.
This, of course, doesn't mean that the rate of production will remain constant. Production rates are a product of available technology and the cost of developing that technology. Profitability is also a major factor.
Public sentiment is another. Fracking is controversial. Coinciding with the EIA report that the United States would soon be the world's number one energy producer was one from an environmental group calling for a complete ban on fracking.
Related: Fracking Study Provides Good News For The Gas And Oil Industry
Environment America's report, Fracking by the Numbers,is filled with statistics related to fracking in the U.S. For example, the report said fracking produced 280 billion gallons of toxic wastewater in 2012, along with 45,000 tons of air pollution and 100 million metric tons of CO2-equivalent global warming pollution.
The Wall Street Journal reported on a Pew Research Center for the People and the Press poll in September that found opposition to fracking rose from 38 to 49 percent in six months.
So far, however, companies seem to be forging ahead with financing and production of both oil and gas in the United States.
As Ken Hersh, chief executive of NGP Energy Capital Management LLC told The Wall Street Journal, "It is not a supply question anymore. It is about demand and the cost of production. Those are the two drivers."
Top companies with a stake in U.S. oil and gas production like C&J Energy Services (NYSE: CJES), The Carlyle Group LP (NASDAQ: CG), and US Silica Holdings (NYSE: SLCA) hope Hersh is right.
At the time of this writing, Jim Probasco had no position in any mentioned securities.
View Comments and Join the Discussion!
Posted-In: biofuels C&J Energy Services EIA Environment AmericaCommodities Economics Markets Media Best of Benzinga