Government and Airlines Indicate a Willingness to Resolve Merger Issue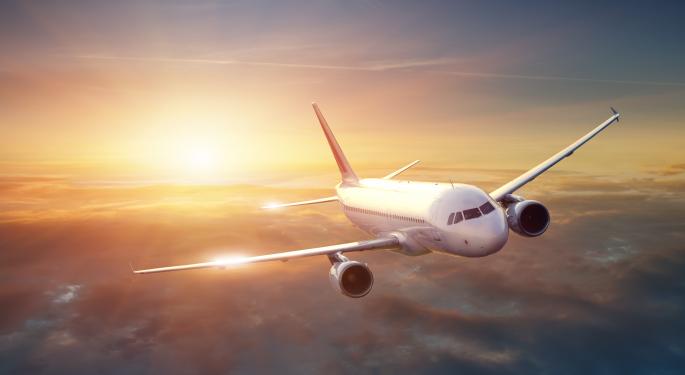 There's a new wrinkle in the ongoing battle between the U.S. Justice Department and two airlines seeking a merger.
In a joint document, filed Wednesday, American Airlines (OTC: AAMRQ), US Airways (NYSE: LCC), and the USDOJ said they were open to finding a solution to the merger question, according to Reuters.
While none of the entities signaled signs of an actual agreement, the fact that all parties are open to settlement was encouraging.
Washington, D.C. federal judge, Colleen Kollar-Kotelly is scheduled to discuss a possible trial date Friday. Wednesday's filing may or may not have an impact on whether an actual trial date would be set at that time.
Related: Department of Justice and Airlines Argue Over Merger Trial Start Date
The original conflict goes back to mid-August when the Justice Department filed a lawsuit objecting to the merger between American and US Airways saying it would lead to higher prices and fewer options for customers. The airlines countered that the deal would actually result in lower ticket prices and make the market more competitive.
The document signed Wednesday by the Justice Department and the two companies said, in part, that the government was "open to a settlement that addresses the anti-competitive harms posed by the merger but have not yet received any such proposal from the defendants."
In the same document, the airlines said they had tried to settle the case prior to the government's complaint and "and continue to believe there ought to be a realistic possibility of settlement."
Reuters cited sources who said there had been little or no settlement discussions prior to the mid-August government complaint. A person familiar with the matter told Reuters the two companies had offered concessions to the Justice Department but declined to provide details.
Meanwhile, the White House faced growing criticism from Big Labor for the government's attempts to block the merger.
Fox News reported that, at last count, at least four labor unions have expressed opposition to the Justice Department's Aug. 13 anti-trust lawsuit. Originally, unions representing pilots and flight attendants criticized the lawsuit. Those unions have now been joined by the AFL-CIO's Transportation Trade Department, creating pressure the government may find difficult to ignore.
Marc Scribner, a transportation policy expert with Washington-based Competitive Enterprise Institute, told Fox News, "It's going further than just a few unions that really don't represent a lot of people."
At the time of this writing, Jim Probasco had no position in any mentioned securities.
Posted-In: AFL-CIO Transportation Trade Department American AirlinesNews Politics Legal Events Media General Best of Benzinga
View Comments and Join the Discussion!