Senate Finally Reaches Deal on Student Loans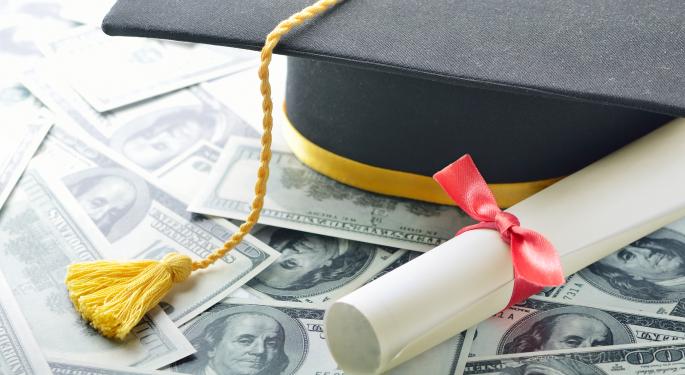 With the August recess looming, along with the return of students to college, a bipartisan group of Senators, under the leadership of Majority Whip, Dick Durbin, reached a compromise on student loan rates, according to Politico.
Senator Lamar Alexander said, "It would save students in 11 million families billions of dollars," adding, "We'd like to be able to do this together and we hope that we can come to a decision right away because families need to make their plans."
According to Alexander, the proposal, as it currently stands would be retroactive and apply to loans taken out at higher rates since July 1.
Senate Majority Leader Harry Reid, according to USA Today, said a Senate vote would come no later than next week.
"The legislation as presented to me isn't everything I want," Reid said, "but it's the work of a number of Democratic and Republican senators working long, long hours."
The House has already passed its own bill regarding student loans so the next step after a Senate vote would be for those legislators to take up the Senate bill and work out a compromise that President Obama could sign into law.
Last week, hopes were dashed after a previous compromise was shelved when lawmakers discovered that it carried a $22 billion price tag.
Related: Student Loan Rate Compromise Fails Due to Price Tag
While the true cost of the new Senate compromise is not yet known, overall rates were raised in this version in an effort to reduce the bill below the previous estimate.
Under the new Senate proposal, undergraduate students would pay the rate of the 10-year Treasury note plus 2.05 percent with a cap of 8.25 percent. Graduate students would pay the 10-year Treasury rate plus 3.6 percent with a cap of 9.5 percent. Parents taking out PLUS loans would pay 4.6 percent over the Treasury rate with a cap of 10.5 percent.
For the coming school year, undergraduates would pay 3.86 percent and graduate students would pay around 5.41 percent. PLUS loans would run 6.41 percent.
The deal, announced late Wednesday, has less than enthusiastic support from liberal Democrats, but is likely to pass through Congress and get the President's signature. Pressure is on lawmakers to take some kind of action to avoid the full impact of the doubling of rates once students are back in school.
The Senate version is similar to a version already passed by the House. Speaker, John Boehner, was quoted in USA Today as saying, "It follows the structure of the House bill, so market-based reform, market-based rates, similar to what the president called for, and what the House has already passed."
Although the proposed legislation ultimately allows rates to go higher than the current ones, most experts don't believe that will happen anytime soon.
View Comments and Join the Discussion!
Posted-In: 10-year Treasury note Congress DemocratsNews Politics Events Personal Finance General Best of Benzinga