EXCLUSIVE: Aaron Boesky: The More US Debt, the Better!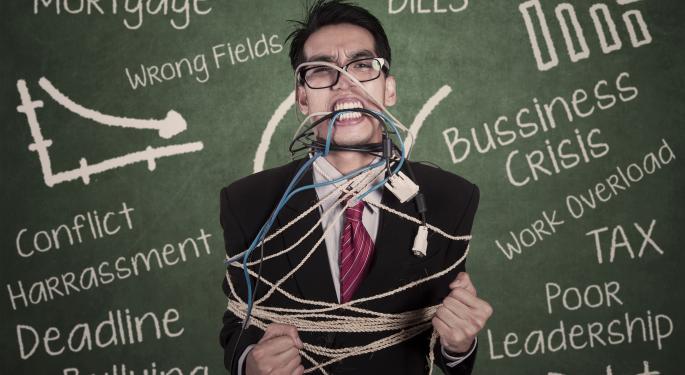 Managing China's first mutual fund and other global investments, Aaron Boesky is an expert on understanding how the United States debt functions in the world. 
What is Debt
He began explaining how people are commonly confused by the United States' debt, "The debt isn't debt. The debt is circulation. If you go over to an accounting class at the University of Michigan, they will teach you that when doing a balance sheet, cash and cash equivalents are on the same line. A US Treasury is considered a cash equivalent, so US Treasuries are just US dollars.
"So, what you call debt, I just call the circulation of our dollars, there is no debt. All the paper we've given out is US dollars... People always say 'what if we print the debt', guess what, you already did print it! Debt is dollars, they are equivalents, even on accounting standards. So, what you call the thirteen trillion dollar debt, I call the circulation."
Related: Boesky on Superpowers and the Biggest Foreign Policy of the Century
Why More Debt is Good
Continuing, Boesky highlighted why he wants the United States debt to rise. "We want it to grow. The more it grows, the more we get free stuff. So, I'd love to see it go to 50 trillion because that just means we've sucked up all the resources. That's our scorecard of success... If you're getting all your resources for no effort, your inflation dives and your growth skyrockets."
He went on to explain that China is trying to replicate what the United States is doing so that it can absorb resources in a similar manner. Superpowers are able to dictate these terms of trade as they provide protection for countries accepting their trades and are the ultimate innovators. More details on China's sweeping foreign policy can be found here.
According to Boesky, the United States is now sitting on almost 17 billion dollars of free resources, a figure that has especially grown over the past several years.
View Comments and Join the Discussion!
Posted-In: Aaron Boesky ChinaNews Global Economics Federal Reserve Markets Interview Best of Benzinga