Las Vegas Sands' Sheldon Adelson: Online Gambling is Cancer and Can be Equated to Heroin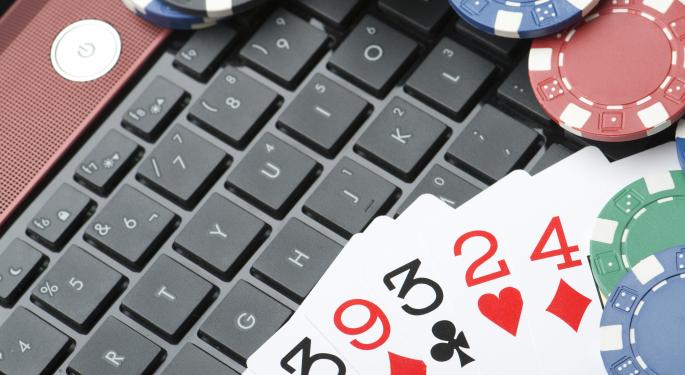 Chairman and CEO of Las Vegas Sands (NYSE: LVS), Sheldon Adelson, said some pretty surprising comments in an interview with Bloomberg. The video for this interview can be viewed here.
Online Gambling
Before explaining why online gambling is cancerous, Adelson clarified his position. "I bring this up not because it is a business issue, but because I am a citizen of the United States, a veteran of the Korean War, a father, a grandfather I am a patriot and I care about this country."
Now for the fun part, "I do not have Challenges... We made billions of dollars last year. It is not a money issue with me. I think it is a train wreck. It's really toxicity. It is a cancer waiting to happen."
On internet gambling raising state income: "You could also make that argument for legalizing heroin and cocaine and prostitution. You can create a lot of sin tax for the government to make money."
Now I'm Confused
And the reason why online gambling is so dangerous? "I have 2 teenage boys. They get addicted to everything that is on the TV." Seems like a small sample size, but thank goodness traditional gambling isn't addictive.
"What do you do with a kid that is either underage or of age with student loans? It is very easy for them to get pressured by peers to go and gamble while they are drunk or doing drugs." I really thought casinos served alcohol and people usually gamble in groups.
Defending His Logic
"No land-based casino would [let] somebody that's out of control of themselves to sit and gamble."
An Australian study found that 17 percent of suicidal patients admitted to being problem gamblers.
Drawing a Reaction From His Clientele
Speaking about poker, Adelson stated, "That skill base is, in my opinion, just a bunch of baloney. To get a card is not skill base. I know people say it is skill based, but it's just so they can categorize it in a certain segment."
Shareholders are reassured of his willingness to fight online gambling. Shares of Las Vegas Sands are up almost one percent in the premarket to $53.88.
View Comments and Join the Discussion!
Posted-In: online gambling Sheldon AdelsonNews Psychology Topics Management Hot General Best of Benzinga