Microsoft Clarifies Xbox One Restrictions, But Will it Help? (MSFT, SNE)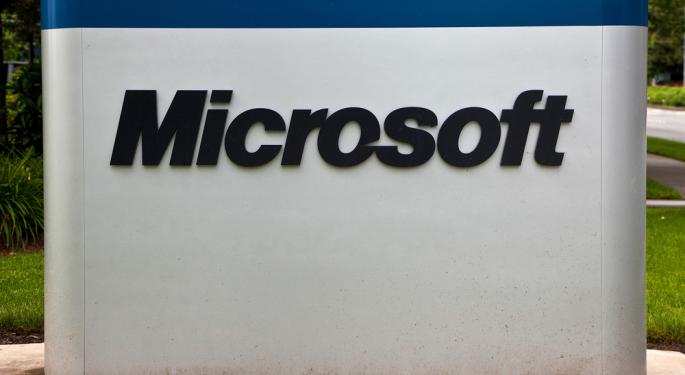 In an attempt to assuage some "big brother" fears surrounding the Xbox One, Microsoft (NASDAQ: MSFT) released new information Thursday that may or may not have made things better. It all depends on gamers' point of view and level of paranoia.
Forbes reported that Xbox fans have been worried about privacy, Internet connection requirements, and their ability to give away or sell used games from the moment Microsoft unveiled the system.
It didn't help that none of these questions was answered when the system was announced. Silence always sounds bad – like there's something to hide. It turns out maybe there was.
First, the company confirmed that Xbox One needs to be connected to the Internet once every 24 hours in order to even work. Gamers in the hinterlands (areas without a reliable Internet connection) and members of the military, serving abroad, will find this new requirement a challenge to say the least.
Expert Reviews reported Friday that, as rumored, Xbox One's electronics include a digital rights management (DRM) system that will prevent use of a game disc on more than one console without an additional payment.
Since the system allows games to be installed on the Xbox One's hard drive, Microsoft says the restriction is necessary to prevent gamers from installing a game on their system and then giving the disc away or selling it.
The news is not all bad. You can still give games to friends, but only once. You will be required to de-authorize the game on your console before giving it to another person.
You will be allowed to share games with up to 10 members of your "Xbox family," another bit of positive news. The way it works is that family members can play from a central reserve of installed Xbox One games, regardless of location, according to Expert Reviews.
Games can be sold secondhand, but with a catch. You can only sell or trade-in to a pre-approved retailer. Microsoft will require those retailers to de-authorize the game from the original console before being resold.
Finally, as if Microsoft didn't have enough push back for a game system that isn't even available yet, the company released information, reported by Kotaku, regarding the Kinect camera that is part of the game system.
In light of recent privacy violation revelations regarding Verizon Communications, Inc. (NYSE: VZ), it's not necessarily paranoid to be concerned about a video and audio recording device that is always on.
To answer these concerns, Microsoft said gamers could turn Kinect off, by turning off the Xbox One or they could pause it while gaming – so long as the game being played doesn't require Kinect to function.
Microsoft also said users could determine which personal data is or isn't shared with others.
Whether Microsoft's assurances and clarifications will do anything to help the company and its new game console overtake Sony Corporation (NYSE: SNE), long a favorite with gamers, is a question being asked by Forbes and others. The consensus seems to be that if Sony's next system has restrictions similar to those of Microsoft, at least Sony's lead may not widen.
At the time of this writing, Jim Probasco had no position in any mentioned securities.
Posted-In: Microsoft CorporationNews Retail Sales Topics Events Tech Media General Best of Benzinga
View Comments and Join the Discussion!