Drug Company Profits Set to Increase from Additions to DSM-5 (LLY, NVS, PFE)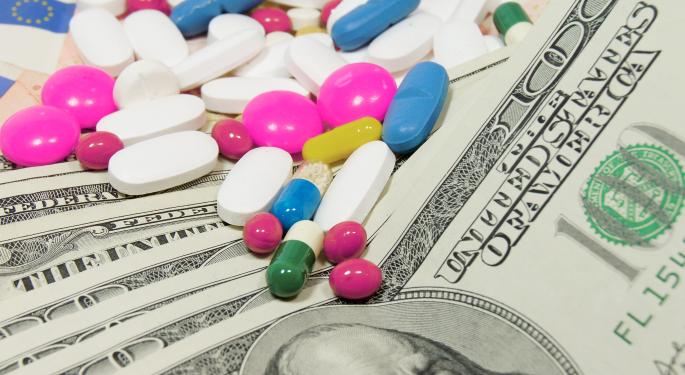 It's a simple matter of math. The more diseases there are to treat, the more profit there is to be made – by drug companies that produce the medicines designed to treat those diseases.
The Wall Street Journal reported Wednesday that the 5th edition of the Diagnostic and Statistic Manual of Mental Disorders (DSM-5) included 15 new classifications of mental illness. This represents 15 new opportunities to grow profits for drug companies.
Although it all sounds like part of a giant "money grab" by pharma, the truth is, psychiatrists and consumer advocates generally welcome the addition since being included in the manual means more people will be able to receive professional treatment for their ailments.
The new approved treatments include an expansion of "bereavement-associated" depression to allow professionals to prescribe antidepressants sooner than previously recommended. Also expanded were certain premenstrual symptoms, binge eating, and dementia. These expansions alone will allow drug companies to develop and market additional drugs to treat these conditions.
Newly classified treatable disorders even include such things as hoarding disorder. The Wall Street Journal MarketWatch reported that DSM-5 says hoarding disorder is characterized by "persistent difficulty discarding or parting with possessions due to a perceived need to save the items and distress associated with discarding them."
Also added, caffeine withdrawal and, with the growing legalization of marijuana, cannabis withdrawal. There is some controversy about the addition of some of these new conditions with experts worrying, for example, about mislabeling headaches and sleep disturbances as caffeine withdrawal when, in fact, something much more serious might be happening.
In addition to the potential for development of new drugs, it is expected that "off-label" or repurposed uses for many existing drugs will expand. Although the Food and Drug Administration does not permit drug companies to market medications for off-label uses, doctors often prescribe them this way. By expanding the list of treatable disorders, DSM-5 certainly increases the potential for additional sales of drugs that have multiple uses.
According to the Wall Street Journal article, for example, researchers believe attention deficit disorder drugs like Shire's (NASDAQ: SHPG) Vyvanse might be used to treat binge eating disorder. There is also developing opinion that antidepressants, such as Novartis's (NYSE: NVS) Ritalin), could be effective in the treatment of hoarding. Seizure drugs, including Neurontin, a Pfizer (NYSE: PFE) product, had been targeted as a potential treatment for cannabis withdrawal.
Re-purposing or "off-label" use is only the tip of the iceberg. Many pharma players, including Lightlake Therapeutics, which just completed Phase II clinical trials for its nasal spray treatment for binge eating disorder, are hoping to develop break-through drugs to treat new disorders and substantially increase the company's revenue stream.
Companies like Eli Lilly (NYSE: LLY) may even "double-dip" by simultaneously seeking to have existing antidepressants like Cymbalta reclassified for treating "bereavement-associated" depression while working on more focused new specialized treatments.
At the time of this writing, Jim Probasco had no position in any mentioned securities.
View Comments and Join the Discussion!
Posted-In: Eli Lilly & Co. Novartis AGNews Psychology FDA Events Media General Best of Benzinga