Code Found on iPhone that Cuts Speed in Half (AAPL)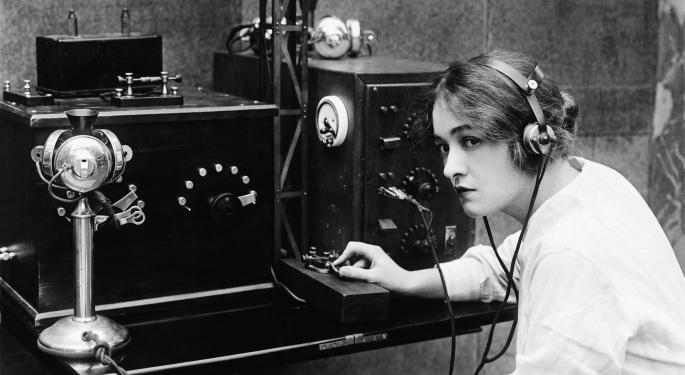 Apple (NASDAQ: AAPL) is having a difficult time staying out of its own way when it comes to negative headlines.
First, it's called to testify in front of Congress for its tax strategies, then it heads to court to defend itself in what appears to be the fruitless battle of trying to prove that it didn't try to fix prices on ebooks with five other publishers.
If that wasn't enough, it's no longer allowed to import certain iPhones and iPads because the International Trade Commission ruled that it infringed on a Samsung patent.
Let's add one more negative story to its list.
iClarified is reporting that developer, Joseph Brown who created code that speeds up the iPhone on AT&T (NYSE: T), Sprint (NYSE: S), Verizon (NYSE: VZ), and T-Mobile (NYSE: TMUS), claims that he found lines of code on the iPhone that are meant to throttle down the phone on carrier's networks.
He says that Apple is limiting the iPhone 5 to Category 10 (14.4 Mbps) although the device can support category 24 (43.3 Mbps) speeds. AT&T supports speeds up to Category 14 (21.1mbps).
In a blog post that now appears to be deleted, the developer (which some call a hacker) said, "Here we can see what is quite obvious to, really, anyone at this point from being jerked around so much by carriers. Yes folks, this is throttling coding."
As the iPhone gained popularity, carriers became concerned that their networks couldn't handle such massive amounts of data but those concerns seemed to disappear as the carriers upgraded their networks for a phone that seemed poised to gain significant market share.
But Brown claims that the only reason to throttle down the phone is to allow these networks to handle the data load. T-Mobile is the only company that doesn't appear to be limiting the iPhone 5's capabilities.
Assuming what he's saying is true, the question is, who is putting the code on the phone? Is it Apple or is it code that comes from the carriers? If this story picks up steam, will it look like Apple, along with the major carriers, are trying to mislead customers or will it be dismissed or lost in the constant stream of Apple news?
Apple longs can feel good about the fact that despite the onslaught of negative headlines, the stock hasn't suffered. That could help to reassure investors that the stock has reached a bottom. That doesn't mean that a big move to the upside is imminent, but, at these levels, and the fact that the stock is holding its ground, it could be a buy-level for those looking to go long the stock.
Disclosure: At the time of this writing, Tim Parker was long Apple and Verizon.
Posted-In: Apple AT&TNews Rumors Management Tech Media General Best of Benzinga
View Comments and Join the Discussion!