Five Nightmares of Crowdsourced Package Delivery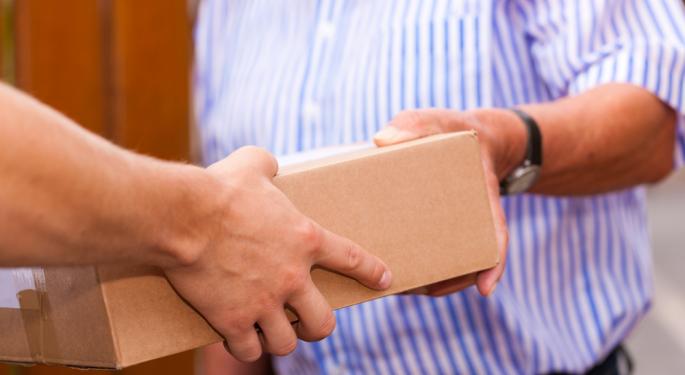 Wal-Mart (NYSE: WMT) surprised the world when it revealed that it may crowdsource the delivery of items purchased online.
This unusual announcement has sparked a small controversy about the legal boundaries and nearly-impossible hurdles that Wal-Mart would have to overcome in order to implement crowdsourced delivery.
In the best-case scenario, it could prove to be a nightmare for any retailer.
Damaged Packages, Greedy Customers
One of the primary concerns of crowdsourced delivery is the fear that a package will be destroyed or will not arrive. The blame would (presumably) fall on the retailer and/or the individual that was supposed to deliver the package.
That may not be the only issue, however. What about customers who decide they don't want an item anymore and say it was damaged upon delivery? Who is to blame then? How can Wal-Mart management figure out who is telling the truth? And what can they do if they find the delivery person to be at fault?
Personal Information Gone Wild
Facebook (NASDAQ: FB) users get very angry whenever the company changes its privacy policy. How will they react when they learn that Wal-Mart wants to share their home address with a bunch of strangers?
Most online retailers insist that customer data is kept in a safe place. Crowdsourced delivery would make that impossible.
First the retailer would have to share the information with a store employee, who would then have to share it with a customer as he or she exits. Upon ordering another item, the customer's info would be shared with another customer, and possibly other employees who are helping to fulfill the order.
This cycle would continue with every item ordered.
Insurance Costs Are Only the Beginning
Zipments, a crowdsourced courier service, told Reuters about some of the additional costs that could be associated with Wal-Mart's venture, such as insurance and license fees. That is only the beginning.
Wal-Mart would also have to beef up its legal team to defend against any potential lawsuits that arise from this service. Employees would have to be trained to properly employ the delivery system (they can't simply hand a box to a customer and say, "Go!"). Customers would also have to be trained on some level.
Not everyone has GPS or a smartphone, so Wal-Mart would have to print directions for customers who do not come prepared with the necessary technology.
Wal-Mart may also have to provide plastic bags and other protective materials to safeguard packages in the event of a storm. FedEx (NYSE: FDX) already has this stuff on hand and does not charge extra for it, but Wal-Mart would have to provide these supplies to every customer who wishes to deliver a package.
Package Delays
Professional shipment services offer delivery guarantees and other benefits to ensure that their customers' needs are met. Crowdsourced individuals cannot do the same.
If Wal-Mart employed this proposed delivery system, it would be responsible for any delivery delays that occur, regardless of the reason. Wal-Mart may also be responsible for customers who speed, run red lights or break other laws to deliver packages quickly.
Everyone Knows What You're Buying -- Or Do They?
The difference between FedEx and Customer Delivery Men is that the former service pays thousands of employees to deliver millions of packages every year. FedEx employees see boxes of all shapes and sizes. They don't care about their contents -- they simply want to make the delivery and cash their paychecks
Customer Delivery Men may not feel the same way. They may wonder what is in large or small boxes. They may judge the package by its weight. And if placed into the wrong hands, they may be tempted to open up a package to see what's inside.
Worse yet, Customer Delivery Men know where you live. Ninety-nine percent of them may be good, upstanding people, but it is that one rotten apple that will ruin everything. Airbnb users have learned that the hard way.
Louis Bedigian is the Senior Tech Analyst and Features Writer of Benzinga. You can reach him at 248-636-1322 or louis@benzingapro.com. Follow him @LouisBedigianBZ
Posted-In: crowdsourcing Wal-MartNews Crowdsourcing General Best of Benzinga
View Comments and Join the Discussion!