Here's What These 8 Hot Website Companies Are Worth [CHART]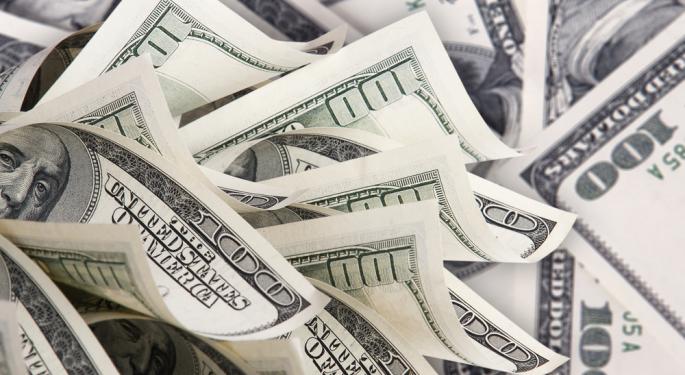 A recent round of fundraising valued photo sharing giant Pinterest at $2.5 billion. So what are other popular internet sites worth?
A couple things to note from the chart are Facebook's (NASDAQ: FB) obvious absence. With a market cap of $64.39 billion, the social media giant and owner of Instagram is a glaring outlier that was better left off the chart.
Tumblr's last "official" valuation in 2011 placed the company's market value at $800 million but a rumored attempt to raise another round of capital in late 2012 places the valuation at $1 billion. Regardless of whether the rumor is true or not, it's likely that Tumblr -- recently cracking the top ten most visited sites in the US -- has only seen its valuation go up. It's represented in the chart at $1 billion.
Chicago-based Groupon's (NASDAQ: GRPN) current $3.81 billion market cap is a stark drop from its $12.7 billion IPO valuation.
And Twitter's $9 billion figure is a recent BlackRock (NYSE: BLK) valuation on track with average market values culled from several sources who have recently bought stock in the company at figures varying between $8 billion and $10 billion.
Check out the chart below. Don't forget to click to see the expanded version!
Stock chart: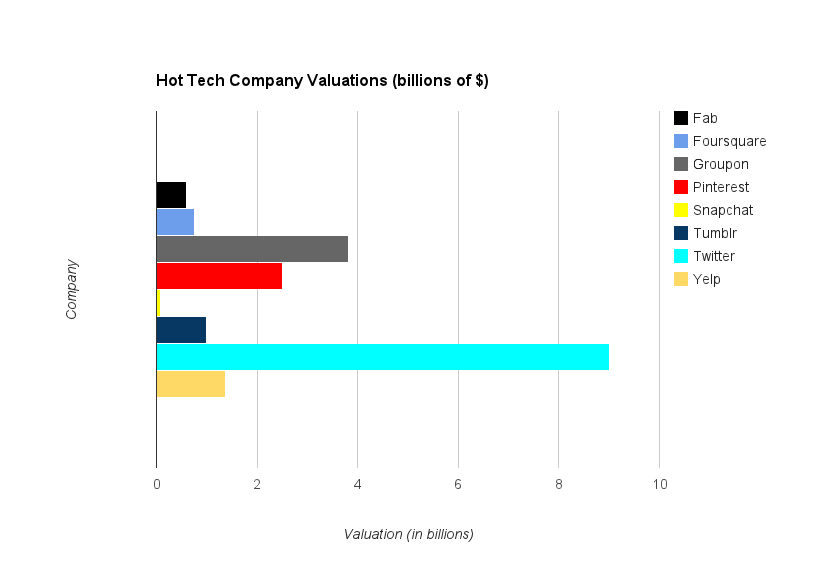 Posted-In: Tech General Best of Benzinga
View Comments and Join the Discussion!