10 Facts You Might Not Know About Your Credit Score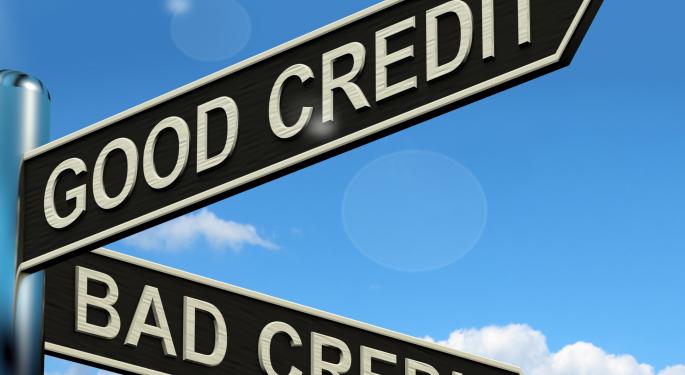 It's probably the most important number in your financial life. However, most people don't know theirs.
The number is your FICO score, also known as your credit score. Developed by Fair Isaac Corporation (NYSE: FICO), the number is based on points assigned to each of five categories: credit history, payment history, accounts owed, types of credit used and new credit.
The score ranges from 300 to 900 with most people falling between 500 and 700. The higher the score, the better.
Here are 10 things you probably did not know about the number:
When you pay a credit bureau or other company for your score, you may not be getting your FICO score. You may get an "educational score," one based on your credit activity but not the one lenders see. You can purchase your FICO score on MyFico.com.
Each of the three major reporting agencies, Equifax (NYSE: EFX), Experian (LSE: EXPN), and TransUnion, has its own method of arriving at your credit score by weighing various factors differently. The scores won't vary wildly, but a few points here or there could make a difference.
While consumers tend to think they have one credit score at each agency, there are many different types of scores. In addition to your FICO score, there's the VantageScore, created by the three bureaus, as well as separate scores for auto, insurance and other categories.
Almost anyone can check your credit score. Only a potential employer needs to ask your permission. Otherwise, anyone with the right details can access your number.
Credit repair is not a guarantee that all is well. Seeking help won't hurt your score, but obtaining a lower monthly payment on an outstanding debt could hurt if the lender reports the difference in reduction.
Too few or too many credit cards could hurt you. It is best to have a few lines of credit, but not more than your income can handle.
Reporting agencies update credit scores constantly. Your score can change with each new piece of information, but as a rule, scores don't change a great deal in a single quarter.
Divorce does not automatically sever joint accounts. Your ex-spouse can damage your score by failing to pay on time. Notify all reporting agencies in writing of the divorce and severance of joint accounts.
Bad credit does not disappear. If you filed for bankruptcy, it will come off your credit report in 7 or 10 years (depending on whether you filed chapter 13 or 7). However, if you didn't pay a debt, the creditor has the right to keep putting that item on the report for 21 years.
Finally the good news. According to MyFico.com, your FICO score does not take into consideration:
•Your race, color, religion, national origin, sex or marital status.
•Receipt of public assistance, or the exercise of rights under the Consumer Credit Protection Act.
•Your age.
•Your salary, occupation, title, employer, date employed or employment history.
•Where you live.
•The interest rate charged on a particular credit card or other account.
•Any items reported as child/family support obligations or rental agreements.
•Certain types of requests for your credit report including those initiated by you, promotional inquiries, or administrative inquiries made by current creditors.
•Requests from employers are not counted either.
•Any information not found in your credit report.
•Any information that is not predictive of future credit performance.
•Whether or not you are involved in credit counseling.
Roman Shteyn, co-founder of Credit-Land.com, says "Mistakes happen. A recent FTC study showed that one in four people found an error on their credit report. And that could translate to lower credit scores and higher interest rates."
Make it a habit to check your credit report annually for errors or omissions. You can do it with each of the three major agencies once a year, free. For a small fee, you can get a three-in-one report, so you know exactly where you stand with one query.
Posted-In: Equifax Experian Fair Isaac Corporation TransUnionNews Success Stories Be Your Own Boss General Best of Benzinga
View Comments and Join the Discussion!