The Latest From Massachusetts Spells Bad News for Obamacare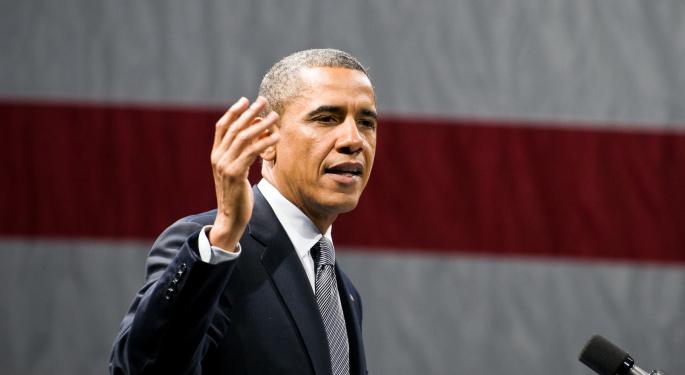 If the Massachusetts experiment with state-run health care is any indication, the Patient Protection and Affordable Care Act (ACA) — championed by President Obama — may not produce the promised reductions in health spending that were expected. And what's worse: in the ACA's implementation, it may leave more people uninsured than before the reform.

Massachusetts' health spending will dramatically increase in 2013, according to Boston.com. The move comes after small increases in recent years, coupled with a push to reduce costs.

"Representatives from the state's nonprofit health plans as well as national for-profit insurers doing business in Massachusetts estimated the "medical cost trend," a key industry measure, will climb between 6 and 12 percent this year — higher than last year's cost bump and more than double the 3.6 percent increase set as a target in a state law passed last year," asserted the report.

A combination of what doctors and hospitals bill insurers charge, along with the volume of producers and services performed, the medical cost trend has accelerated due to a variety of factors. "If trends are going up, premiums are going," said Eric Swain, vice president of sales and account management for UnitedHealthcare (NYSE: UNH) of New England.

A suddenly increasing pool of insured people brought about by an improving economy was cited by providers, who have experienced an increase in demand for care and surgeries. Other cost drivers have been attributed to this year's influenza epidemic, anticipated cuts in Medicare and Medicaid and a rise in obesity — not considered to be a pre-existing condition.

A recent factor has also been the introduction of limited and tiered network products by insurers, which have risen in popularity as of late. Although members pay less than traditional insurance plans for basic care, they pay more for access to expensive procedures and top doctors and hospitals.

But the direct effects of Obama's health care overhaul may be even more worrying. Due to the taxes and regulations from the ACA, "about 8 million people [nationwide] who would have been insured by their employers will probably lose their coverage because of tax changes," according to Congressional Budget Office projections.

Not taking into account the direct effect of ACA on employers or insurers in Massachusetts, the ACA's inclusive nature may be leave more susceptible to rate hikes than the Mitt Romney-engineered health care plan, which already makes the Bay State one of the most expensive for health care in the country.

While the Massachusetts plan grants premium support and cost sharing subsidies to families with incomes up to 300 percent of the state poverty line, the ACA ups the ante to incomes 400 percent north of the federal poverty line.

Obama's plan bans lifetime and annual caps unlike the Massachusetts system, and allows young adults to stay on their parents' insurance plans until 26 — unlike the 25-year-old cutoff in the Bay State.

These factors, coupled with the growing problem of obesity — most prevalent among the lower income persons that Obamacare benefits the most — create a pool of Americans whose behavior may prove to be even more volatile for insurers and health providers' rates.
Follow Alex Biles on Twitter @disorderorder
Posted-In: Barack Obama Mitt Romney obamacareNews Politics Events General Best of Benzinga
View Comments and Join the Discussion!