David Einhorn Still Thinks Apple Can Go to $1000 per Share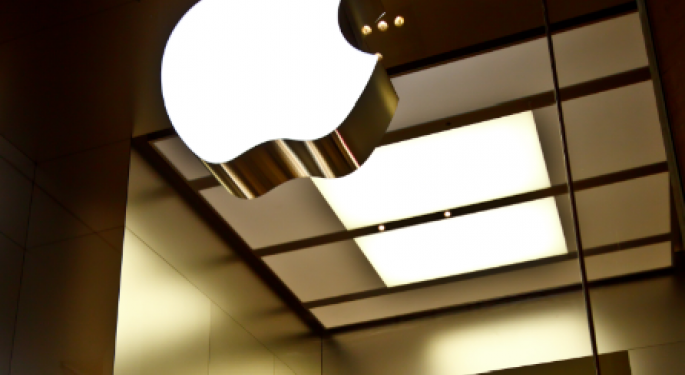 Well it was only a matter of time -- Apple's (NASDAQ: AAPL) excessive cash position has attracted some shareholder activism. Early on Thursday, David Einhorn, founder of Greenlight Capital, called for shareholder action.
Specifically, Einhorn wants Apple's shareholders to pressure the company into issuing preferred shares. The shares would be issued to existing shareholders as a way for current shareholders to get rewarded for the strength of Apple's balance sheet.
Einhorn compared Apple's corporate mindset to that of his grandmother, who having lived through the great depression, believed she could never have enough cash. Similarly, Apple, having gone through traumatic events in the past, is content to let the cash on its balance sheet pile up.
By issuing preferred stock to existing shareholders, Einhorn believes that Apple can unlock the value on its balance sheet while retaining its existing cash hoard. Under Einhorn's plan, Apple's preferred stock would pay about a four percent yield -- money coming from the company's quarterly profits.
Despite his calls for change, Einhorn said he remains bullish on Apple as a company and its CEO Tim Cook. He characterized Cook's performance as extraordinary, and noted that Apple made more money in the last quarter than Amazon (NASDAQ: AMZN) has ever made in its life as a company.
Interestingly, Apple has put forward an amendment to its corporate structure that would forbid such a preferred stock issuance. Still, Einhorn didn't believe that Apple was targeting his idea personally.
Einhorn admitted that Apple's days of rapid growth were likely behind it. He stated that, barring the introduction of a revolutionary new product, the years of Apple's 80-100% annual growth were over.
Yet, Einhorn said he didn't think a revolutionary new product was beyond Apple's abilities. He reiterated his belief that Apple could be a $1000 stock at some point in the future.
Shares of Apple traded at $454.50 early on Thursday, about flat on the session.
Posted-In: David Einhorn Pershing Square Tim CookNews Dividends Hedge Funds Trading Ideas General Best of Benzinga
View Comments and Join the Discussion!