Shareholders Aren't the Only Ones Suffering From Apple's Drop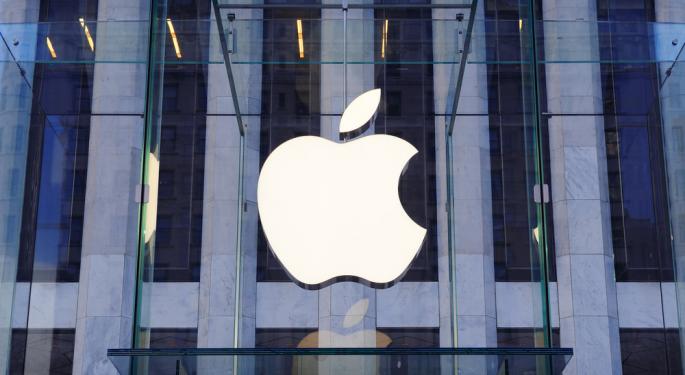 Although Apple (Nasdaq: AAPL) became the most valuable publicly traded company ever this year, shareholders are singing the blues as their investment continues to spiral downward. After rising to just over $700 per share in late September, Apple stock has steadily declined to a current price near $508.
However, shareholders aren't the only ones feeling the pinch. According to a recent SEC filing, Apple CEO Tim Cook has taken a nearly $374 million hit in compensation from 2011 to 2012. After earning nearly $378 million last year, Cook earned under $4.2 million this year.
All of Apple's Senior Vice Presidents earned substantially more than Cook, adding insult to injury. Senior VPs Bruce Sewell, Peter Oppenheimer and Jeffrey Williams each earned over $68 million in 2012, as noted in the statement. Robert Mansfield, Senior VP of Technologies, earned over $85.5 million -- 20 times as much as Cook.
In terms of pure salary, Cook actually received more money this year. In 2011, he earned a $900,000 base salary. This amount rose considerably to $2.8 million in 2012 -- much more than the $1 salary Steve Jobs once worked for.
The drastic reduction in overall compensation comes from a lack of stock awards. Last year, Cook was awarded over $376 million worth of stock. This year, he received none.
Still, don't expect shareholders or the general public to shed tears for him. According to the United States Census Bureau, the median household income in 2011 was just over $50,000. That's household income, meaning Cook earned 84 times as much as the average American family in 2012. Taking his average compensation during his first two years as CEO, Cook earns 7,644 times as much as the average family.
Cook won't starve anytime soon, even with his drastically reduced income. And, even if he did, he'd still cash in posthumously. According to the SEC filing, Cook would be entitled to well over $108 million upon disability or death.
The compensation drop-off isn't the only bad news for Cook. Apple's stock fell nearly one percent on Thursday.
With rapid advancements from Google (NASDAQ: GOOG) and Samsung, look for Cook to have a tough time reversing the downward spiral of Apple's stock and regaining his 2011 level of compensation.
Posted-In: Tim CookNews Movers & Shakers Management Intraday Update Movers Tech General Best of Benzinga
View Comments and Join the Discussion!