Google Maps Downloaded 10 Million Times on iOS 6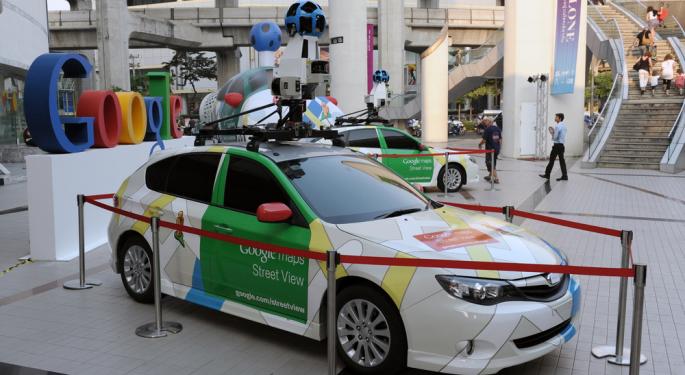 Google Maps (NASDAQ: GOOG) has been downloaded by more than 10 million iOS 6 users.
This announcement came less than one week after Google brought its famous mapping application back to Apple's (NASDAQ: AAPL) many iDevices. The iPhone maker erroneously removed Google Maps as the default navigation tool in attempt to bolster the popularity of its own Maps app. That strategy failed miserably, prompting Google to create an external mapping program for the iPhone 5, along with any other device running iOS 6.
In a surprising turn of events, Apple CEO Tim Cook even suggested that consumers test out Maps alternatives while his company improves the program. "…You can try alternatives by downloading map apps from the App Store like Bing, MapQuest and Waze, or use Google or Nokia maps by going to their websites and creating an icon on your home screen to their web app," said Cook.
Bing Maps, which come from Microsoft (NASDAQ: MSFT), are enhanced with Nokia (NYSE: NOK) technology. While Bing Maps has been well received by most users, the Nokia Maps iPhone app has proven to be a tough sell with consumers.
On November 20, the app had amassed 378 reviews with an average rating of 2.5 stars. As of Tuesday, December 18, the app has received more than 1,300 reviews but the average rating has not improved.
"This app is slow to scroll in and has NO information!" App Store user beebler26 wrote in his review. "For example, there aren't even streets in Japan. It's basically a blank map for blind people. Try this out if you want to feel like your Apple Maps is Google's. Seriously, immediate delete!"
Meanwhile, Google Maps has accumulated nearly 21,000 reviews in five days, securing an average rating of 4.5 stars.
"Thank you Google!" iOS user GH550 wrote in his review. "The app looks wonderful. It's easy to navigate and has a very clean interface."
"I almost died in Australia, thank God this is out," another reviewer, Reed Morse, added. Morse was referencing the life-threatening problems that iOS Maps had the potential to cause when it led drivers to a dangerous location 40 miles off course.
Despite the praise, Google Maps is receiving some negative comments.
"I can't map out existing contact addresses?" iOS user Ezrem questioned. "I can't add search results to my contact list? Pass."
Follow me @LouisBedigianBZ
Posted-In: Apple Bing Google Maps iOS 6News Management Success Stories Tech Best of Benzinga
View Comments and Join the Discussion!