New Leadership in China Older, Conservative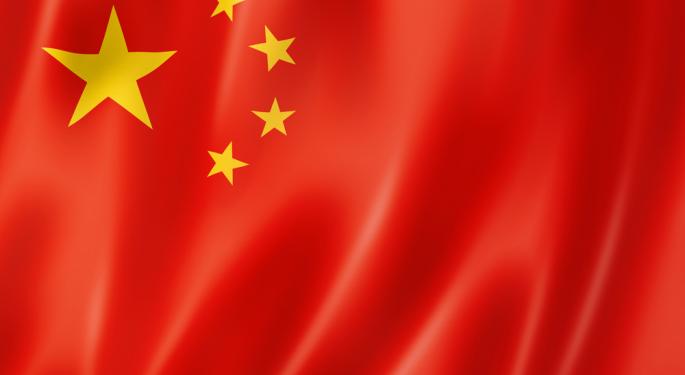 China has just selected its leadership for the next ten years and anyone looking for political reform is bound to be disappointed.
President Xi JInping and Premier Li Keqiang as well as Vice Premier for Economic Affairs Wang Qishan are considered to be "cautious reformers," according to Reuters, but the other four members of the Politburo Standing Committee, China's top decision-making body, are considered to be very conservative and owe their loyalty to former Premier Jiang Zemin.
"The line-up belied any hopes that Xi would usher in a leadership that would take bold steps to deal with slowing growth in the world's second-biggest economy, or begin to ease the Communist Party's iron grip on the most populous nation," Reuters commented.
China's new leaders can be expected to emphasize economic growth but many observers feel that, as China has become wealthier, that simply have more wealth without the ability to participate in politics will not be enough for many Chinese.
"Thanks to the party's success in overseeing rapid economic growth and lifting hundreds of millions out of poverty, Xi, Li and their deputies face a population more demanding and ready to rail against anything," Reuters wrote. "While growth has boosted incomes, the increased prosperity has led many people to be less willing to put up with the side-effects, and with what some see as a paternalistic approach by the leadership."
Both the outgoing leadership and the new Standing Committee members made speeches condemning the widespread corruption in China. "Vice-Premier Wang, the most reform-minded in the line-up, has been given the role of fighting widespread graft, identified by both Xi and outgoing President Hu Jintao as the biggest danger faced by the party and the state," Reuters said.
It may be that the new leadership will make a genuine effort to curb graft and corruption as a part of its economic policy and hope that the Chinese people will accept that in lieu of genuine political reform.
Just as in the U.S., the words announcing the selection of China's new leaders were barely spoken before speculation began about who will lead China in 2022? The Guardian wrote, "For many analysts, this is more than idle guesswork: understanding the party's up-and-coming stars means understanding its priorities."
"Topping a long list of 2022 hopefuls is Hu Chunhua, party secretary of the Inner Mongolia Autonomous Region – a security maven who is often called Little Hu for his close relationship with the former president [Hu Jintao]," The Guardian continued. "Experts also mention Hunan province party secretary Zhou Qiang and Jilin province party secretary Sun Zhengcai, a former agricultural minister, as notable rising stars."
For investors, the change at the top is likely to be no change at all. The market was down on Thursday and, while some analysts blamed disappointment over the composition of the Standing Committee, there was bad economic news—worsening bad debts for construction loans at Chinese banks and a downgrade for Jiangxi Copper (OTC: JIXAY)—the same things that might have caused market weakness on any other day.
There is always a danger that the impatience of the Chinese people with the slow pace of political reform will boil over but that is not an event that can be predicted and that danger is no more elevated today than it was yesterday.
While the change in leadership did not come with any major new programs that might stimulate the economy, as often happens during Party Congresses, it does seem as if the business of China is still business.
Posted-In: Jiang Zemin Li Keqiang Wang QishanNews Politics Global Economics General Best of Benzinga
View Comments and Join the Discussion!