Apple Manufacturer Might Come to America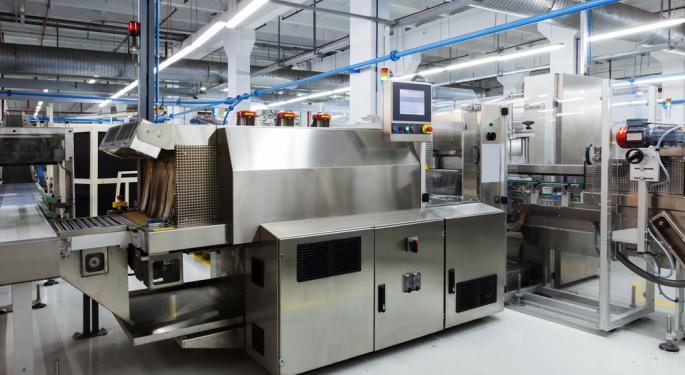 Apple's (NASDAQ: AAPL) chief manufacturer, Foxconn, is interested in building a facility in the United States.
According to DigiTimes, the Taiwanese manufacturer "reportedly plans to establish manufacturing plants in the US and is currently conducting evaluations in cities such as Detroit and Los Angeles, according to market watchers."
"Since the manufacturing of Apple's products is rather complicated, the market watchers expect the rumored plants to focus on LCD TV production, which can be highly automated and easier," the report claimed.
While this report has yet to be confirmed, domestic TV production is not out of the question. One small firm, Element Electronics, started manufacturing TVs in the United States last March. The components are made in China but the final TVs are assembled locally.
In recent years, some companies have manufactured TVs in the United States to avoid the headaches associated with making them in China. Unlike small gadgets, which can be packaged safely and shipped cheaply, TVs are large and awkward devices that are difficult to transport. Wages may be lower in China, but the other expenses are hard to justify.
Most iPhone and iPad components are made in China and South Korea, but some are produced locally. For example, Corning (NYSE: GLW) makes the iPad display glass in America. Since iPads are assembled in China, the company is forced to ship its glass across the world -- at Apple's expense.
Corning is not the only Apple supplier that manufactures items in the United States; Intel (NASDAQ: INTC) does the same. Samsung, Apple's leading adversary, produces a small number of components in America. While the iPhone maker is attempting to distance itself from its South Korean competitor, Apple is still a Samsung customer.
In May, Apple CEO Tim Cook said that he wanted to see more manufacturing in America. He did not provide any hints or details explaining how his or other companies could make this happen, but his words may have been a clue regarding Foxconn's plans.
Even if Foxconn did decide to open a plant in America, there are no guarantees that Apple products would be made there. But if Foxconn came to town, the Mac maker would no longer have any excuses to avoid domestic production.
By coming to America, Foxconn would also send a powerful message to other local companies that produce their products overseas. If a Taiwanese manufacturing firm can set up shop in the United States, why can't they do the same?
Follow me @LouisBedigianBZ
Posted-In: Apple foxconnNews Rumors Tech General Best of Benzinga
View Comments and Join the Discussion!