Apple Sells Three Million New iPads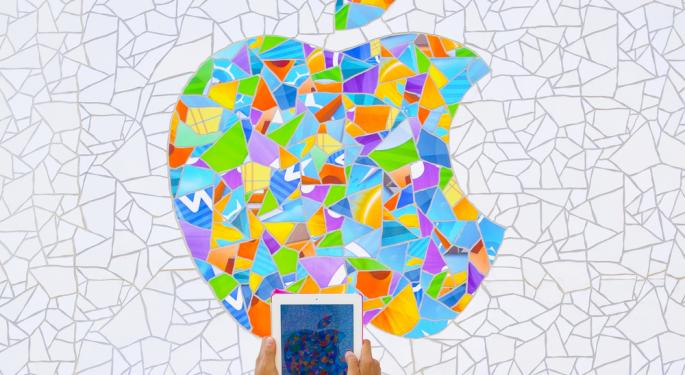 Apple (NASDAQ: AAPL) has announced that it has sold three million new iPads worldwide this weekend, combining sales of both the fourth-generation model and the iPad Mini.
The Cupertino, California-based tech giant did not break down the sales figures by region or by model. Instead, Apple simply noted that the Wi-Fi versions are currently available in 34 different countries, including the United States, United Kingdom, Japan, Australia, Germany, Canada, France, South Korea and Hong Kong. Both tablets are expected to ship in other nations before the end of the year, including mainland China.
"Customers around the world love the new iPad mini and fourth-generation iPad," Apple CEO Tim Cook said in a company release. "We set a new launch weekend record and practically sold out of iPad Minis. We're working hard to build more quickly to meet the incredible demand."
Apple's announcement comes after a Monday morning report released by Topeka Capital, which found that the iPad Mini was sold out at most Apple Stores.
Without any specific sales per region, it is hard to determine how the product is performing. On Friday morning, one Metro Detroit Apple Store had just 15 people waiting in line. There were roughly 10 times as many people waiting for the iPhone 5 in September. But that device did not sell 10 times as many units. By the end of its first weekend, Apple had sold five million new iPhones, beating the previous record set by the iPhone 4S. Analysts and investors expected Apple to sell more, and were disappointed by this result.
Even if the new iPads are sold out in America, it is still possible that the majority of Apple's profits are coming from global sales. In the past, new iDevices were not readily available worldwide. Now Apple is working hard to make sure that its products launch simultaneously in as many locations as possible.
The company's global effort does not come without its challenges, however. Apple is being criticized for paying less than two percent in taxes on the billions of dollars it has earned overseas. Google (NASDAQ: GOOG) and Amazon (NASDAQ: AMZN), two of Apple's chief competitors, have been criticized for finding legal loopholes to do the same thing.
While it is not yet known which iPad won the weekend, one analyst estimated that Apple would not be able to ship more than 850,000 units during the first week of availability. If this prediction is accurate, it would mean that the fourth-generation iPad sold more than two million units this weekend.
It also indicates that Apple will win the small tablet market. Google is reportedly selling nearly one million Nexus 7 units per month. Apple has apparently done the same in just three days.
Follow me @LouisBedigianBZ
Posted-In: Apple iPad Mini Tim CookNews Success Stories Tech Best of Benzinga
View Comments and Join the Discussion!