Economy Continues to Grow; Third Quarter GDP Rises 2%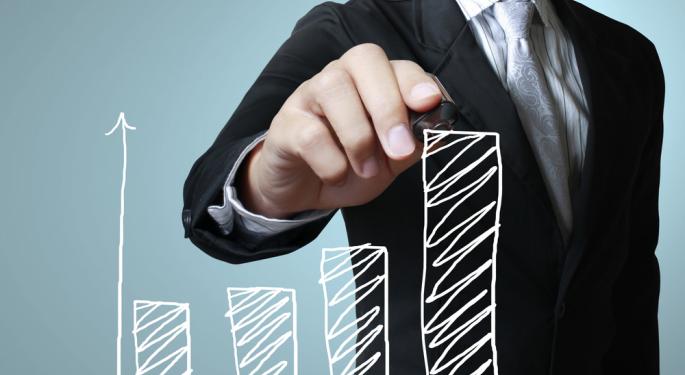 The Commerce Department reported on Friday morning that Gross Domestic Product (GDP) in the third-quarter rose two percent, which was better than consensus estimates from economists of 1.8 percent. In the second-quarter, GDP rose 1.3 percent, so Friday's data shows that the economy has accelerated mildly. While the data is moving in the right direction, and the economy has now expanded for 13 straight quarters, growth continues to be weak.
Much more substantial GDP growth will be required to bring down the unemployment rate to healthier levels. Even with positive GDP readings, the economy remains extremely vulnerable to another downturn because the effects of the financial crisis have still not been mitigated.
Joshua Shapiro, chief U.S. economist at MFR, Inc. said "All in all, there is nothing in today's report [which] alters the likelihood that real GDP growth is going to remain on an anemic path [as the] economy continues to struggle with the aftermath of a burst credit/asset price bubble. That economic growth has been as weak as currently reported in spite of unprecedented monetary and fiscal stimulus speaks volumes about the severity of the post-bubble adjustment process."
What is particularly troublesome about the current economic recovery is that there is very little consistency to it. GDP readings from one quarter to the next show expansion, but they have not revealed any meaningful acceleration. Instead, growth has bounced around between 1.50 percent and three percent and has actually been weakening.
During the first nine months of the year, the economy registered an annual growth rate of 1.74 percent, which was below last year's 1.8 percent. In 2010, the economy grew at 2.4 percent annually. This trend worries economists, and it seems as if the entire country is waiting for some sort of meaningful uptick. Even more troubling is the fact that the economy remains stagnant despite unprecedented intervention by the government and the Federal Reserve.
The U.S. government continues to run massive deficits to try to jump-start activity and the Federal Reserve has engaged in widespread money printing via quantitative easing programs and continues to hold interest rates near-zero. All of these actions weaken the United States' fiscal and monetary positions. If the country has to live with the consequences of the policy maneuvers that have been taken since the financial crisis but does not receive the benefit of a stronger economy, it will likely lead to more difficult times ahead.
Posted-In: GDPNews Politics Psychology Global Econ #s Economics General Best of Benzinga
View Comments and Join the Discussion!