Removing Sugar is Good for General Mills' Health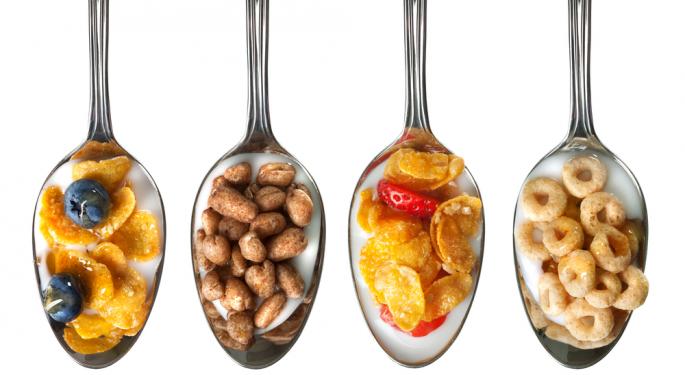 Could it be that General Mills (NYSE: GIS) and Nestle are taking a page from McDonald's (NYSE: MCD) book when it comes to giving parents and children healthier options at meal time?
According to a Reuters report, this could very well be the case as the cereal distributors have vowed to reduce sugar and salt in breakfast foods in an effort to eliminate rising health concerns.
Just as the golden arches found a way to lessen risks for children by providing apples versus fries and reduced portions in kids' meals, cereal companies are looking at ways to lower their impact on obesity as well. By 2015, several popular cereals are expected to be sold with almost 25 percent less sugar and 12 percent less salt.
"The move comes as food and beverage companies seek to preempt tougher regulation due to the global obesity epidemic by offering healthier products or smaller portions," Reuters reported Sunday evening.
The Center for Disease Control and Prevention notes that childhood obesity has reached 17 percent in the United States alone, tripling that of just one generation prior. While much of the positive strides will occur overseas, (Nestle and General Mills sell cereals in just under 150 countries), children are expected to receive the same flavorful, colorful experience with 1/4 the sugar in years to come- or at least that is the hope.
Up 1.83 percent over the past six months alone, General Mills' fans appear to be content with the well-known cereal distributor. The company is trading up 0.48 percent during Monday afternoon's session, proving that healthier really is better for not only the children but investors as well.
Remaining mute on the reformation front, heavy-hitting competitor Kellogg (NYSE: K) has been having less luck in the market. Down 0.21 percent on Monday, the Michigan-based cereal company has been experiencing a drop in sales as of late.
According to Citi, Kellogg's European sales moderately declined 1.6 percent over the past few months. With General Mills' latest healthy venture, the company could see further increased competition as many consumers continue to seek out stay-fit options.
While General Mills gets to work on revamping one of its most popular consumables, the company continues to perform well on Monday afternoon. The cereal distributor is currently trading at $39.38.
Posted-In: Center for Disease Control Citi ReutersNews Topics Restaurants Global General Best of Benzinga
View Comments and Join the Discussion!