Former SAC Capital Analyst Horvath Pleads Guilty to Insider Trading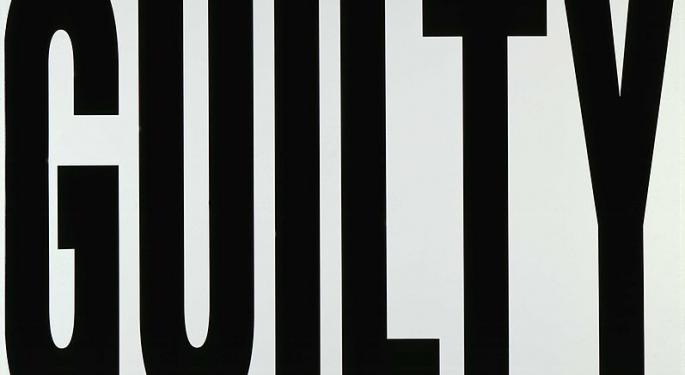 A former technology analyst at Steve Cohen's hedge fund, SAC Capital Advisors LP, has pleaded guilty to charges that he took part in an insider trading ring. Joe Horvath, 42, faces a maximum sentence of 45 years in prison and could be deported, as he is a Swedish citizen. He pleaded guilty to one count of conspiracy to commit securities fraud and two counts of securities fraud.
Horvath's superior at SAC's Sigma Capital Management unit, Michael Steinberg, has been named an unindicted co-conspirator in the scheme which prosecutors alleged reaped $62 million in illicit profits by trading in technology stocks using non-public information.
The tips were gleaned from company insiders and passed among a group of hedge fund traders. Horvath has admitted that he gained access to the information and then tipped off Steinberg, who was his portfolio manager and supervisor.
"I was part of a group of analysts who agreed to obtain and share information about public companies," Horvath said today during his plea. "Some of the information I received was material nonpublic information which I knew came from public company employees and I knew they were not permitted to disclose or share with outsiders."
Two of the companies at the center of the case are PC manufacturer Dell (NASDAQ: DELL) and graphics chip-maker Nvidida (NASDAQ: NVDA).
Horvath said, "In each instance I provided the information to the portfolio manager I worked for and we executed trades in the stocks based on that information." The former SAC analyst marks the 69th person that has entered a guilty plea in the wide-ranging insider trading investigation that has been directed out of the office of Manhattan U.S. Attorney Preet Bharara's office.
Steinberg is the fifth former employee of SAC Capital to be implicated in the investigation.
"Until today, Mr. Horvath maintained he had not violated the law and we gave him the benefit of the presumption of innocence," SAC said in a statement issued after the plea today. "We are disappointed and angered to learn Mr. Horvath admittedly violated the law and SAC's policies forbidding insider trading. We expect our employees to have integrity, play by the rules and follow the letter and spirit of the law."
Other stocks that have been linked to the insider trading ring include Advanced Micro Devices (NYSE: AMD), Taiwan Semiconductor (NYSE: TSM), Texas Instruments (NYSE: TXN), Intel (NASDAQ: INTC) and Western Digital (NYSE: WDC).
Through contacts developed in the technology industry, often as a result of relationships with so-called expert networking firms, the ring obtained material non-public information on tech companies which allowed them to gain an illegal trading edge. Horvath's co-defendants include former hedge fund heavyweight Anthony Chiasson, founder of the now shuttered Level Global Investors LP fund, and ex-Diamondback Capital Management LLC portfolio manager Todd Newman.
View Comments and Join the Discussion!
Posted-In: Anthony Chiasson Diamondback Capital Management Joe Horvath Level Global InvestorsNews Hedge Funds Legal General Best of Benzinga