Zynga Shares Fall as Another Exec Leaves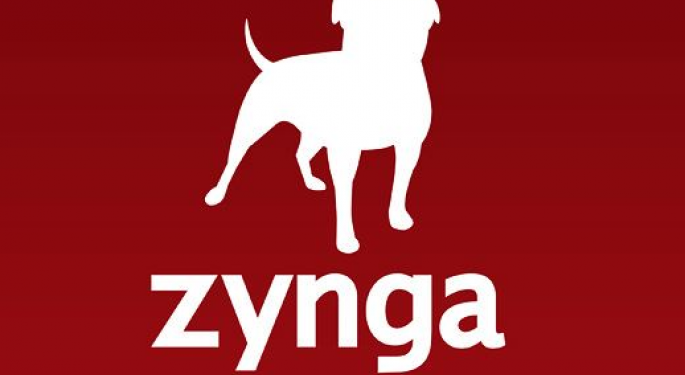 Social game service provider Zynga (NASDAQ: ZNGA) lost yet another piece of its management on Thursday, as Chief Creative Officer (CCO) Mike Verdu resigned to start his own new gaming company.
It is a dreadful sign for Zynga that its CCO would rather step down and start all over again than remain in what should be a prestigious position at the top of an internationally renowned company.
The overall turnover in high ranking executives at the company is cause for concern. Earlier in August, Zynga lost former Chief Operating Officer (COO) John Schappert, and only last week CityVille general manager Alan Patmore left to join up with Kixeye.
Verdu will be seen as a huge loss though. He helped shape the company's creative process, and he played a big part in the creation of games like FrontierVille and CastleVille.
Verdu's new project remains unnamed, though it has been revealed that Zynga will be an investor and publisher.
Following the news, Zynga's shares fell two percent to $3 on Wednesday, and on Thursday Verdu posted a blog saying that, "I'm very proud of my part in building this remarkable company, especially in growing and nurturing what has become a vibrant community of game designers, producers, and creative leaders. These are the people who will create the entertainment experiences of the future. Now, however, it's time for me to try something new."
On August 17, Benzinga reported that Zynga was teaming up with Nokia (NYSE: NOK) to bring two new games to a range of devices.
Zynga, which has acquired more than 300 million monthly active users (MAUs) through the release of Facebook (NASDAQ: FB) games like FarmVille and CityVille, first entered the mobile game space with the debut of several titles for Apple's (NASDAQ: AAPL) iOS platform. Zynga games have since appeared on Google's (NASDAQ: GOOG) mobile operating system, Android, as well as Windows Phone 7 from Microsoft (NASDAQ: MSFT).
On Thursday afternoon, Zynga traded at about $3, down roughly 0.3 percent.
Posted-In: Alan PatmoreNews Contracts Management Markets Tech Trading Ideas General Best of Benzinga
View Comments and Join the Discussion!