Apple, Samsung Patent Battle Could Lead to Unusual Deal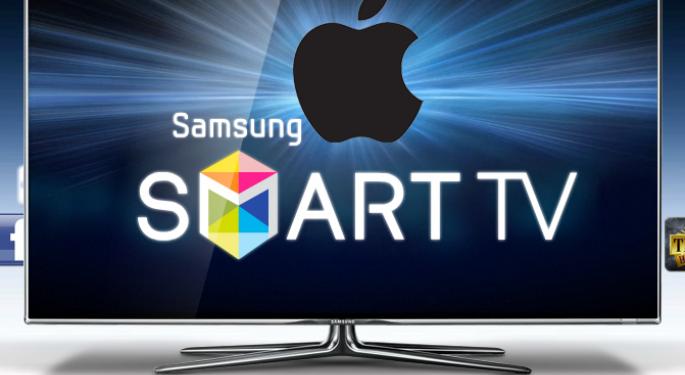 Apple (NASDAQ: AAPL) and Samsung are spending a large amount of money to prove that the opposing side is guilty in their long-running patent dispute. However, the battle may prove to be fruitless as both firms have the patent power to diffuse a negative verdict.
In an e-mail to investors, Trip Chowdhry, the Managing Director of Equity Research at Global Equities Research, revealed the findings from his analysis of the patents that belong to Apple, Samsung, and Google (NASDAQ: GOOG).
"Whatever may be the jury verdict, the most probable outcome will be a protracted negotiated settlement on cross-licensing with all the parties involved, namely Apple, Samsung, and Google, with little or no money changing hands," said Chowdhry, adding that all three players have very strong portfolios in the mobile space.
According to Chowdhry's research, Google has 14,770 issued patents in the mobile space alone. This includes the thousands of patents the company gained when it acquired Motorola Mobility last year. Apple's collection of mobile patents currently tops out at 8,991. The firm's South Korean competitor, Samsung, is the market leader with 64,976 patents.
Chowdhry believes that if the jury comes back with a verdict in favor of Apple, Samsung will use its many patents to force a Samsung-favored negotiated settlement with Apple. If the jury rules in favor of Samsung, Apple will use its patents to force an Apple-favored negotiated settlement with Samsung. (Google, however, will simply use its patents to defend its OEM partners, Chowdhry said.)
In other words, it might not matter who wins the trial.
With so many options available to both parties, one has to wonder why Apple and Samsung did not simply work out a licensing agreement that could have prevented the two companies from ever going to trial. Earlier this month it was revealed that Apple attempted to do just that, offering Samsung a license in 2010 that would have cost $30 per smartphone. Samsung rejected the offer.
The two tech titans have been battling ever since.
Follow me @LouisBedigianBZ
View Comments and Join the Discussion!
Posted-In: Apple Global Equities Research Samsung Trip ChowdhryNews Legal Tech Best of Benzinga