iPhone 5 to Launch on September 21?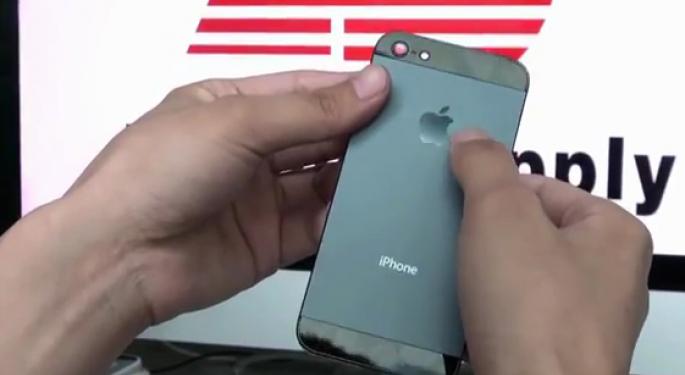 The long-awaited update to Apple's (NASDAQ: AAPL) hugely popular smartphone is reportedly coming on September 21.
According to TechCrunch, a "trusted" Verizon (NYSE: VZ) employee has confirmed that the wireless carrier is having a companywide vacation blackout that starts on Friday, September 21 and concludes on Sunday, September 30. TechCrunch makes the logical assumption that if the company requires all of its employees to be available to work during that nine-day period, it must mean that Apple is preparing a massive product launch.
It is unlikely that Nokia (NYSE: NOK) -- which is expected to release new Windows Phone 8 devices this fall -- would inspire Verizon to take this kind of action. It is even less likely that a product from Research In Motion (NASDAQ: RIMM) or Google's (NASDAQ: GOOG) smartphone division, AKA Motorola, could lead to a companywide blackout.
There is the possibility that Samsung is planning to release a major, unannounced product at the end of September. Even if that proves to be the case, it would be hard for the company to drive the level of traffic that Apple continually produces. Collectively, Samsung sells more phones than Apple and frequently cuts into the company's profits. On an individual basis, however, Apple still sells more iPhones than any single Samsung device.
If AT&T (NYSE: T) or Sprint (NYSE: S) announced a companywide blackout during the same period as Verizon, that would be another sign that the iPhone 5's release is fast approaching.
However, it is still too soon to call this report a confirmation. Apple is notorious for being a company that aims to surprise. Sometimes this works out for the better (this was certainly the case when the Next-Gen MacBook Pro was unveiled), other times it does not (many consumers expected more from the unveiling of the third-generation iPad).
Apple stunned the world last fall when it chose to launch the iPhone 4S instead of the iPhone 5. While this seemed like an unusual decision at the time, it proved to be an effective strategy for Apple. The company used its virtual personal digital assistant technology, Siri, to boost the smartphone's popularity.
Siri has been so popular that it was expected to launch with the new iPad last Spring. Thus far, it has remained as an exclusive feature for the iPhone 4S.
Apple is expected (rumored) to unveil the iPhone 5 on Wednesday, September 12.
Follow me @LouisBedigianBZ
View Comments and Join the Discussion!