Facebook, Click Fraud, and Digital Advertising Deception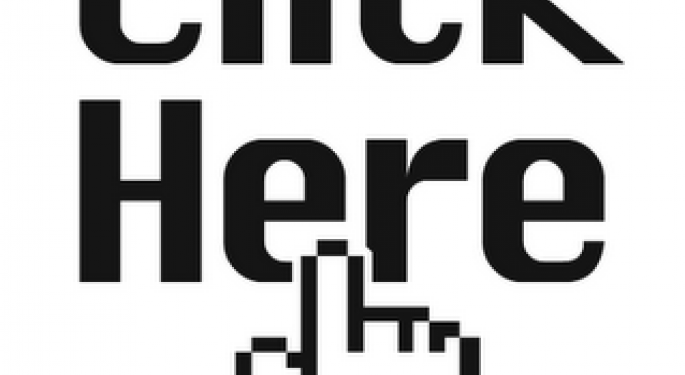 Click fraud and its perpetrators hit national headlines this month after Long Island startup Limited Run decided to discontinue its Facebook (NASDAQ: FB) advertising on suspicions of bot ad clicks.
The underlying difficulty of advertising on the Internet, however, is nothing new.
John M. Simpson, director of the Consumer Watchdog's digital Privacy Project, explained to Benzinga the principles of advertising privacy and click fraud.
"One of the things that concerns us with digital advertising is essentially it's a business model built around spying on your customers," Simpson said.
The World Wide Web Consortium is in the process of creating standards for Internet privacy and bot detection alongside the White House's online privacy bill of rights, also known as the "Do Not Track" initiative, Simpson said.
The process is twofold: creating a technical standard, as well as rules to govern what extent a site can still track the user in order to receive information essential to the user's browsing experience, he added.
"When you have something like the Internet, everyone has to agree to do something the same way," Simpson said. "Otherwise, networks don't talk to each other."
Facebook told Wired that the company was unable to find evidence of Limited Run's claims. A Forbes interview with Mark Rabkin, a Facebook engineering director, reiterated that claim.
Shares of Facebook dipped lower on the Limited Run news, following the stock's previous drop after reporting earnings that failed to impress investors. Shares of the company continued to fall in the following trading sessions, hitting new 52-week lows, and at Wednesday's levels were down around 45 percent year to date (YTD).
In a related lawsuit, Miva Securities shareholders sued the then-public company in 2007. They asserted that the company not only filed false revenue statements but did so to inflate its share price. The shareholders' complaints against the company included the alleged use of spyware and click fraud to boost traffic numbers.
The company faced additional legislation against then-named FindWhat.com, alleging both manual and automated fraud in an affiliate agreement with Advertising.com.
Miva Securities sold its Media division to Adknowledge in 2009, spinning off its ALOT product portfolio into Vertro (NASDAQ: VTRO) - which then merged with Inuvo (NYSE: INUV) earlier in 2012.
The Pay Per Click Model: Grey Line of Legality
A pay per click (PPC) advertising model revolves around a user's interaction. Specifically, the company purchasing a PPC campaign pays the advertising publisher every time an advertisement, such as a text link or banner, receives a click.
So, why commit click fraud?
Revenue and competition are the primary motivators. The monetary incentive, no matter how small, is always present - whether that entails collecting payment for services rendered, buffering click analytics to increase company revenue, or simply wasting a competitor's advertising budget.
If a competitor's campaign runs out from fraudulent clicks, more Internet advertising real estate may be available for others. At the least, squandering the competitor's budget removes their advertising message from the ecosystem.
On a larger revenue scale - that of the advertising network and publisher relationship - the potential revenue stream is enormous.
Eric Goldman, director of Santa Clara University's High Tech Law Institute and writer for Technology & Marketing Law Blog and Forbes' "Tertium Quid," explained the ecosystem to Benzinga.
A multi-tiered system of players exists in the digital space, Goldman said, including the advertiser as well as the advertising network and the publisher of the advertising network. Although both the network and publisher likely maintain fraud detection analytics, neither are necessarily motivated to tighten the reins on potential fraud.
"Ad networks implicitly benefit [from click fraud]," Goldman said. "More clicks equals more money. It's as simple as that."
Additionally, digital advertising does not have a centralized and trusted third-party auditor to police the space, Goldman said. Newspaper and broadcast outlets, for example, maintain audits for circulation fraud and ratings fraud that rely on neutral companies such as Arbitron (NYSE: ARB) to regulate industry data.
"We don't really have a good third-party auditor for click fraud," Goldman said. "Without third-party validation, [click fraud is] hard to prove."
Click fraud - a felony in some areas of the U.S., including California and its Penal Code 502 - can be complex to prove and prosecute, especially when it includes international boundaries.
"Finding people engaging in click fraud can be difficult," Goldman said. "They obviously don't want to be found."
Blocking the Bots
A heat map, or graphical representation of data, is one way to notice and prevent future click fraud. In this case, the heat map applies to the browser's site display, as a bot program may tend to "click" on or around the same spot in a web page each time.
JavaScript-enabled browser visits can also provide indication of bot activity. By and large, legitimate users will have JavaScript enabled while browsing the Internet.
As highlighted in the post written by Limited Run:
"Here's what we found: on about 80% of the clicks Facebook was charging us for, JavaScript wasn't on. And if the person clicking the ad doesn't have JavaScript, it's very difficult for an analytics service to verify the click. What's important here is that in all of our years of experience, only about 1-2% of people coming to us have JavaScript disabled, not 80% like these clicks coming from Facebook."
Subsequent threads on Ycombinator following Limited Run's announcement discussed bot detection, among other principles. User "rotten" points out below that, even with bot indicators, human manipulation - helped along by cheap labor services such as Amazon (NASDAQ: AMZN) Turk and Fiverr.com - can be another player in the game:
"And then there are the "wet bots" - Amazon Turks and overseas humans (lowly) paid to use a regular browser and PC and manually click on stuff for whatever purpose (rig internet voting, drive fake advertising charges, steal data, skew hit counters - whatever)."
Facebook's ad network differs from Google's as the social media leader has deep access to pockets of data that the user manually enters, on top of that user's interactions with the site as a whole. Anything in a user's profile is stored and, depending on privacy rules, may be fair game.
This sort of targeting is valuable to an advertiser because it allows for an incredibly adhesive and personalized campaign. It is also important to note that access to websites such as Facebook are by-and-large free for the user through advertising support. In other words, the companies exist and thrive because advertisers are paying to access the user. Facebook, for example, received 85 percent of revenue in 2011 from advertising, according to the company's initial public offering SEC filing. Google receives 96 percent of its revenue from advertising, according to Venture Beat.
Internationally, digital advertising accounted for a quarter of all U.K. marketing in 2011.
When the advertising network is also the advertising publisher or platform - such as with Facebook, Google, and Yahoo! - the situation can be difficult to unravel.
In short, an advertiser may need to block against more than just "bots".
Or, as pointed out by TechCrunch in 2009's "Evolution of Click Fraud" - so long as advertising campaigns pay per click, click fraud will exist.
Advertisers Step Up - and Why Users Should Care In the social media giant's case, Facebook does have a set of standards and principles for users - allowing them to see what information is tracked as well as options for "opting out" of practices.
The network is hardly known for being up front with its privacy changes, however, and the average user may not grasp the extent of how he or she is being tracked.
Additionally, the extent of what Facebook reveals on how it tracks clicks may not be in the company's best interest to publish.
"The other problem is you don't want to talk too much about the ways you collect fraud, because people will find out how to get around it," Simpson said. Marc Groman, Executive Director of self-regulatory online advertising coalition Network Advertising Initiative (NAI), tackles the centralized issue of Internet privacy on the online behavioral advertising (OBA) side.
The NAI's 92 member companies include Akamai Technologies (NASDAQ: AKAM), AOL (NYSE: AOL) Advertising, Yahoo's! (NASDAQ: YHOO) Genome platform, and Google's (NASDAQ: GOOG) DoubleClick network. "In order to join NAI, the companies must align their business practices with our code of conduct and standards," Groman said to Benzinga. "Our standards are voluntary, and exceed [current digital advertising standards]." Other organizations, such as the Interactive Advertising Bureau (IAB) and Digital Advertising Alliance (DAA) - the spearhead of "Do Not Track" efforts - exist to either protect the consumer, as well as the advertiser, as the landscape moves forward.
The online advertising industry is a thriving industry with as much as $300 billion in economic activity in 2011 according to the IAB - and the user is the currency. Increased transparency and communication between the advertising network and publisher, advertiser, and the user accessing the ads may lead to increased click fraud visibility - and less utilization.
"I think right now that one of the things happening in the landscape is much of the advertising methods, systems, and models were developed without giving any thought to the legitimate privacy of the legitimate users of the ecosystem," Simpson said. "That means for many advertisers, the business model is built on spying on the customer - [it's] not a business model that inspires faith or trust. We're now at the stage where there is push back on the consumers."
This may be a question for the industry as a whole, as well as the current ecosystem.
Most importantly, this may be a question for the user. "What needs to happen is the industry needs to step up to the plate and come up with ways that they transparently explain what they're doing and how they're doing it [to target customers]," Simpson said, "[and develop] a system where the Internet user is going to develop more faith in the Internet. We're in the middle of how this is all going to play out."
Posted-In: News Politics Topics M&A Economics Markets Tech Media Best of Benzinga
View Comments and Join the Discussion!