Investors to Receive $2 Billion Back From Bacon's Macro Fund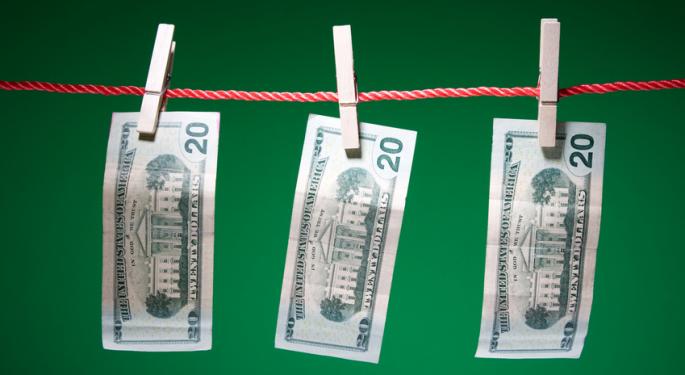 Prominent head of Moore Capital Management Louis Bacon has decided to return $2 billion to investors. His assessment is the company, which has total assets of $15 billion, cannot perform up to its 23 year average return of 18.8 percent in the prevailing tumultuous political and economic climate.
Bacon has decided to slash the size of Moore Global Investment Fund by 25 percent from $7.4 billion to $5.4 billion. The fund had a 2.2 percentage loss in 2011, and has eked out a small return of 0.35 percent for the first half of 2012.
In Bacon's letter to investors dated August 1, he wrote, "I am more comfortable taking down the size of the fund than increasing the size of the positions in order to give clients an adequate return given the fees they are paying and the return they are hoping for or expecting."
Bacon's decision to the trim the fund's assets stems from an inability to navigate the swirling European political rhetoric that has been so pervasive over the past year.
The New York Times reported that, in an interview, Bacon assessed his feelings:
"The political involvement is so extreme — we have not seen this since the postwar era. What they are doing is trying to thwart natural market outcomes," Bacon said in an interview.
"It is amazing how important the decision-making of one person, Angela Merkel, has become to world markets," he added, referring to the German chancellor.
With a reputation as one of the most astute and profitable macro hedge fund managers, Bacon is considered in rarified air with other such stars as Paul Tudor Jones and Stanley Druckenmiller. In 2012, Jones capped his investment fund Tudor BVI Global at $9 billion, refusing to take in any new investors.
Moore Global Investment Fund, although down last year, performed far better than the average hedge fund that dropped 5.1 percent and average macro hedge fund that fell 3.9 percent in 2011.
With a smaller more nimble fund, Louis Bacon will personally manage $5 to $6 billion. He and Moore employees will remain the largest account. However, the majority share of the fund will still be retained by outside investors.
The asset manager believes, by returning the 25 percent stake to investors who have been with him for a long time, he is just returning profits for their loyalty.
Bacon is sure there will continue to be plenty of opportunities to capture profits. According to Bloomberg, Bacon wrote, "But I want to determine whether it is asset size that has precluded me from better capitalizing on those opportunities we have found."
Posted-In: Angela Merkel Louis Bacon Moore Capital ManagementNews Hedge Funds Management Global General Best of Benzinga
View Comments and Join the Discussion!