Most of our users get purchase loans and refinance from New American Funding.
Are you struggling to save up a 20% down payment for your dream home? Or maybe you've heard that you should have a great credit score before you buy? Fortunately, you don't need a big down payment or perfect credit for an FHA loan. Here's everything you need to know about FHA loans.
Find plans that are available in your area
Get a Mortgage Quote
Tip: select from 2-3 lenders
The Best FHA Lenders:
What is FHA?
The Federal Housing Administration insures FHA loans. Private lenders approved by the FHA offer these loans — the FHA helps lenders recover their money if you don't repay your home loan. This insurance lowers the risk to the lender and allows lenders to offer these mortgages to a variety of borrowers. The FHA has insured more than 46 million mortgages since it was founded in 1934.
The FHA backs several types of mortgages, including:
Purchase mortgages
Refinances for FHA mortgages
Home rehabilitation loans
Reverse mortgages
What sets FHA mortgages apart from other types of home loans are its flexible requirements. These include:
Low down payment requirements: You can make a down payment of as little as 3.5% if you have a 580 credit score or higher.
Low credit score requirements: Lenders can offer FHA mortgages to borrowers with credit scores as low as 500. Borrowers with credit scores of 500–579 are required to make a down payment of at least 10%. Look at your credit score for free at www.annualcreditreport.com to help you decide how to save for a house.
FHA mortgages require borrowers to pay mortgage insurance. Borrowers pay an upfront insurance premium and an annual premium. The monthly mortgage payment includes the cost of mortgage insurance.
FHA mortgages also have limits. The limit is $314,827 in lower-cost areas. You may be able to borrow as much as $726,525 if you live in a high-cost area. Hawaii and Alaska allow even higher mortgages. You can find the limits for your area on the Department of Housing and Urban Development (HUD) website. Keep these limits in mind when you decide how much house you can afford.
What to Look for in an FHA Lender
You don't want to choose just any lender for something as important as your mortgage. Here are a few things to look for in the best FHA lenders:
FHA approval: The FHA must approve lenders that offer FHA mortgages. You can find a list of approved lenders on the HUD website.
FHA experience: FHA mortgages are complex. Ask potential lenders how often they handle FHA mortgages. You can also ask where they rank in your state when it comes to FHA loan originations, so choose a lender with experience.
Other mortgage options: An FHA mortgage might be the best fit for you. Just in case it's not, though, consider what other mortgage options the lender has. Let's say you have a lower credit score. Does your potential lender have other loan products for borrowers with lower credit scores?
Digital tools: Delivering documents in person takes time out of your day. Having the option to upload documents digitally saves time and speeds up the mortgage process. Ask potential lenders about their digital tools (and their cybersecurity practices). If you like working on your phone, look for a lender with a mobile app.
Speedy processing: It takes time to get approved for a mortgage. Some lenders are faster than others, though. Ask potential lenders how long it takes to close an FHA mortgage. Keep that information in mind when you choose your lender.
Excellent service: Choose a lender with a reputation for excellent service. You can also check on lender complaints on the Better Business Bureau website. Get a sense of its service when you contact the lender for preapproval. If the lender isn't prompt or doesn't seem helpful, consider going with someone else.
Your instinct is one of the best guides when it comes to finding a lender. If something seems "off," trust your gut and move on.
5 Tips for Finding the Best FHA Lender
Ready to find the best FHA lender? Here are 5 tips to help make your process easier:
Ask family and friends for recommendations. Talk to your family and friends about your lender search. They might be able to recommend a good loan officer or lender. Other professionals you work with, like accountants or lawyers, might be able to make recommendations as well.
Consider working with a housing counselor. A housing counselor is a professional who can help you get ready for a mortgage. These counselors are neutral, so they can help you select the best lender for you. Their services are free or low-cost. Find a counselor near you.
Contact at least 3 lenders. Each FHA lender sets its own interest rates and fees. The more lenders you contact, the better. Contacting multiple lenders gives you the best chance of finding the lowest interest rate and fees. Mortgage rates change daily, so try to contact all your potential lenders on the same day to make the most accurate comparison possible.
Write down your questions. Make a list of your questions before you contact lenders. Note each lender's answers. If any lender is hesitant about answering your questions, note that as well.
Look at the total cost of your mortgage. The interest rate is important but it only tells part of the story. Review your rate quotes carefully. Look for origination fees, application fees and discounts. Keep the big picture in mind.
Contacting multiple lenders takes time, but it's time well spent. Let each lender know you're interested in an FHA mortgage so you get the most accurate quote possible.
The 6 Best FHA Lenders
Where should you start your search? Here are the 6 best FHA lenders we found, all based on careful research.
Avg. Days to Close Loan
30
1. Quicken Loans®: Best Overall
Quicken Loans® offers digital tools backed by award-winning customer service. Its speedy processing helps borrowers get into homes sooner rather than later.
Quicken Loans® offers low APR financing, which includes all the fees associated with a mortgage, including mortgage insurance. It also offers conventional and VA mortgages.

Avg. Days to Close Loan
45 – 50
2. Carrington Mortgage Services: Best for Low Credit Scores
Carrington Mortgage Services offers many products for borrowers with low credit scores, including FHA mortgages. The company works with credit scores as low as 500.
Carrington Mortgage offers FHA, VA, USDA and conventional mortgages. It also offers proprietary programs to help first time buyers and buyers who have had financial challenges.

Avg. Days to Close Loan
30
3. Guild Mortgage: Best for Education
The mortgage process can be intimidating. If you're curious about what to expect, Guild Mortgage offers a wealth of resources.
It offers several calculators to help you explore different scenarios and mortgage options.
Guild Mortgage offers FHA, VA, USDA and conventional mortgages as well as special programs for nontraditional credit histories.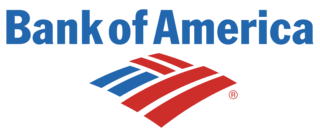 Avg. Days to Close Loan
45
4. Bank of America: Best for First Time Home Buyers
Bank of America is an excellent choice for first time homebuyers. It has branches across the country so it's easy to talk to a loan officer in person.
Do you want to meet in person for education and guidance?
If so, Bank of America is a great choice. You can start the mortgage process online or in person, whichever you prefer. Bank of America offers FHA, VA and conventional mortgages as well as proprietary mortgage products.

Avg. Days to Close Loan
45
5. Fairway Independent Mortgage Corporation: Best for Mobile
Fairway Independent Mortgage Corporation offers a wide range of mortgage products, including FHA, VA, USDA, conventional and jumbo mortgages.
Its FairwayNow mobile app really sets it apart.
You can do every step of the mortgage process through the mobile app. You can upload documents, talk to a loan officer and see live status updates on your phone.

Avg. Days to Close Loan
30
6. Veterans United: Best for Service Members
If you've logged some time in the military, Veterans United's loans will likely be the best deal. Unlike other veteran-marketed loan programs, Veterans United only accepts active duty and veteran military members.
In addition to no-down-payment loans, you'll also eliminate the private mortgage insurance you'll have to pay with other mortgages.
Veterans United is also more forgiving of lower credit scores. Interest rates are lower than average.
Find the Right FHA Lender
Choosing the right FHA lender takes time. Even a small interest rate difference can save you thousands, so it's worth taking the time to compare. Keep in mind that you might be able to refinance your mortgage and get a better rate.
An FHA mortgage may not be the best product for you. You may want to compare FHA mortgages and conventional mortgages if you have a good credit score to see which offers the best rates. You may also qualify for a VA mortgage or a USDA mortgage. In that case, you may want to explore these to see which suits you best. Explore state and local homebuyer programs to see if additional assistance is available. You may be able to qualify for down payment or closing cost assistance.
FHA mortgages are a solid option for many homebuyers. The low down payment and flexible down payment options make them especially well-suited for first time homebuyers. More experienced homebuyers may find them helpful as well.
Frequently Asked Questions
Q: How do I get pre-approved?
First, you need to fill out an application and submit it to the lender of your choice. For the application you need 2 previous years of tax returns including your W-2's, your pay stub for past month, 2 months worth of bank statements and the lender will run your credit report. Once the application is submitted and processed it takes anywhere from 2-7 days to be approved or denied. Check out our top lenders and lock in your rate today! 
Answer Link
Q: How much interest will I pay?
Interest that you will pay is based on the interest rate that you received at the time of loan origination, how much you borrowed and the term of the loan. If you borrow $208,800 at 3.62% then over the course of a 30-year loan you will pay $133,793.14 in interest, assuming you make the monthly payment of $951.65. For a purchase mortgage rate get a quote here. If you are looking to refinance you can get started quickly here. 
Answer Link
Q: How much should I save for a down payment?
Most lenders will recommend that you save at least 20% of the cost of the home for a down payment. It is wise to save at least 20% because the more you put down, the lower your monthly payment will be and ultimately you will save on interest costs as well. In the event that you are unable to save 20% there are several home buyer programs and assistance, especially for first time buyers. Check out the lenders that specialize in making the home buying experience a breeze. 
Answer Link
Get Ready for Take Off
Rocket Mortgage® is an online mortgage experience developed by Quicken Loans®, America's largest mortgage lender. Rocket Mortgage® makes it easy to get a mortgage — you just tell the company about yourself, your home, your finances and Rocket Mortgage® gives you real interest rates and numbers. You can use Rocket Mortgage® to get approved, ask questions about your mortgage, manage your payments and more.
You can work at your own pace and someone is always there to answer your questions — 24 hours a day, 7 days a week. Want a fast, convenient way to get a mortgage? Give Rocket Mortgage® a try.