Most of our users get purchase loans and refinance from New American Funding.
Conventional mortgages are a popular option for many home buyers. But what is a conventional mortgage and is it a good fit for you? Here's Benzinga's guide to conventional mortgages and the best conventional lenders.
The 7 Best Conventional Mortgage Loan Lenders
Choosing a lender is a big decision. Here are Benzinga's picks for the best conventional lenders based on our research. Mortgage rates and APRs are listed. The APR rate is higher because it includes points, mortgage broker fees and other charges.
Avg. Days to Close Loan
30
1. Best Overall: Quicken Loans®
Quicken Loans offers top-notch customer service. It's been rated highest in customer satisfaction for Primary Mortgage Origination and Mortgage Servicing by J.D. Power. This means you receive outstanding service at every step of the mortgage process.
Quicken Loans offers a digital mortgage process through its Rocket Mortgage® by Quicken Loans® platform. You can talk to loan experts via chat or by phone. Quicken Loans also offers extensive educational resources on its website to ensure you're fully informed about your mortgage options.
Quicken Loans offers fixed- and adjustable-rate conventional mortgages, as well as FHA, VA and jumbo mortgages.
Avg. Days to Close Loan
31-40
Minimum Credit Score
680+
2. Best for Online: New American Funding
There was a time (not so long ago) when you couldn't initiate or manage a mortgage application online. In today's market, you can complete the entire process online. When you work with New American Funding, check out the website to learn how the company offers mortgage products and handles your application.
You can choose from FHA, USDA, VA, conventional, Non-QM and I CAN mortgages that meet your needs. Tailor the loan to your situation. Qualify through unconventional means. Do what you can to get into the house of your dreams. Email the company or call for additional assistance, ensuring that you can get a mortgage 100% online. Consumers can even download the New American Funding app to manage applications and/or active mortgages.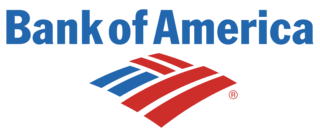 Avg. Days to Close Loan
45
3. Best for Traditional Bank: Bank of America
Bank of America offers a combination of in-person service and digital tools, making it a great choice if you prefer working with a traditional bank. You can choose what works best for you. If you prefer personal service, you can visit a branch near you and speak with a loan officer.
You can also prequalify and complete your full mortgage application online or talk to a lending specialist by phone. Bank of America also offers educational resources and tips on its website. It offers fixed- and adjustable-rate conventional mortgages, jumbo mortgages and FHA and VA loans. It also offers a proprietary mortgage for low- and moderate-income home buyers.

Avg. Days to Close Loan
15
4. Best for Service: loanDepot
It's easy to find a loanDepot loan officer near you with over 150 branch offices around the country. What sets loanDepot apart is that it has a strict no-steering policy. Its experts can't steer you toward 1 loan or another because it's better for the lender. Their job is to help you choose the right loan for you.
Prefer a digital mortgage platform? You can find one with loanDepot if you prefer to go that route. It's licensed in every state, so if you're living in 1 place and buying in another, you can coordinate your mortgage process easily.
You can get adjustable-rate and fixed-rate conventional mortgages, jumbo mortgages and FHA and VA home loans through loanDepot.
Note: loanDepot doesn't publish its rates online, but you can get a personalized quote through its website.

Avg. Days to Close Loan
30
5. Best for First-Time Home Buyers: Guild Mortgage
If you're a first-time home buyer, you might not be sure which home loan is right for you. You'll also want to learn as much as you can about the mortgage process. Guild Mortgage can help with both.
You can work with a local branch or apply for a mortgage online. You can also choose from an impressive range of mortgages. It has fixed-rate and adjustable-rate conventional mortgages, mortgages with down payment assistance, FHA, VA and USDA loans and mortgages for manufactured homes.
Guild Mortgage also offers several mortgage calculators to help you decide on the right mortgage for you. It also has a first-time home buyer guide to help you through the process. Guild Mortgage doesn't publish its rates online, so you'll need to get in touch to get a personalized quote.

Avg. Days to Close Loan
30
6. Best for Service Members: Veterans United
Veterans United has a stellar reputation for service. It exclusively serves members of the armed forces and their families along with Department of Defense employees. You might expect Veterans United to focus on VA loans but it offers conventional mortgages and proprietary mortgage products as well.
Veterans United also offers an option to lock in an interest rate. This means that if interest rates get better before you close, you can take advantage of the lower rate. Your loan has to close within 60 days of your first-rate lock to qualify.
Avg. Days to Close Loan
21
7. Best for Low Fees: Better.com
Better.com already sets itself apart with its intuitive digital mortgage process. It makes the mortgage process relatively speedy and easy to understand. What really sets it apart is that it doesn't charge any lender fees. Lender fees can add up to thousands of dollars, so that's a significant savings.
Better.com is a great choice whether you're planning to buy or refinance a home. It offers fixed- and adjustable-rate conventional mortgages. You can get preapproved in less than 20 minutes so you know what you qualify for.
What is a Conventional Mortgage Loan?
A conventional mortgage is a mortgage not insured by a federal government program, like an FHA loan or USDA loan. These mortgages can be either conforming or nonconforming:
Conforming mortgages meet the requirements of Freddie Mac and Fannie Mae, which are private companies sponsored by the government. These companies insure conforming loans and the loans must be below certain limits and follow certain rules.
Nonconforming mortgages don't meet Freddie Mac and Fannie Mae's requirements. There are 2 main reasons why a loan may be considered nonconforming — someone else can buy the loan or the loan is too large to be a conforming loan.
Some conventional mortgages allow first-time home buyers to make a down payment with as little as 3% down. If you make a down payment of less than 20%, you may need to pay for private mortgage insurance (PMI). This increases your monthly mortgage payments.
Conventional mortgages typically require a credit score of at least 620. Of course, the higher your credit score, the better. Individual lenders can let you know what their minimum credit score requirements are. Conventional mortgage lenders also typically require you to have a debt-to-income ratio of 50% or less.
What to Look for in a Conventional Lender
What qualities should you look for in a conventional lender? Let's take a closer look.
Stellar reputation: Look at all lender reviews, especially on 3rd-party websites. Ask family members or friends which lenders they've used and what they've heard about the lender you're considering.
Technology: Even if you don't complete the entire mortgage process digitally, the right technology can keep the mortgage process running smoothly. If you can upload documents digitally or connect your lender to your bank accounts, it can save time. The sooner you can close, the better.
Service: How does the lender respond to your request for a quote? Is the lender willing to answer your questions? Is the lender willing to educate you about your options? A good lender will help you make a decision that's right for you.
5 Tips for Finding the Best Conventional Lender
How do you find the best conventional lender? Here are 5 tips.
Know your credit. You can request a free copy of your credit report from each credit bureau every year. Request a copy and correct any mistakes. You may also want to get your credit score. This helps you know what rates to expect.
Contact multiple lenders. It might be tempting just to contact 1 lender, but it's best to contact at least 3. This helps you know your options so you can find the best rate.
Ask for the same quote from each lender. Give each lender the same information about your credit score, income and assets. Ask each lender for a quote on the same product so it's easy to compare quotes. If you get a quote for a 30-year mortgage from a lender and a quote for a 15-year mortgage from another, it's harder to make an apples-to-apples comparisons.
Review your quotes. Look at each quote carefully. Look for fees, points and discounts.
Negotiate. Ask your preferred lender if it can waive any fees or lower your rate. There's no harm in asking.
Based on your negotiations, choose the lender that provides the best combination of service and price.
Is a Conventional Mortgage Right for Me?
A conventional mortgage might be right for you depending on your ability to make a down payment and your credit score. A good conventional lender can help you decide whether a conventional mortgage is the right fit. If it is, it can also steer you toward the right conventional mortgage. Take your time and evaluate your options to find the right mortgage for you.
Get Ready for Take Off
Rocket Mortgage® is an online mortgage experience developed by Quicken Loans®, America's largest mortgage lender. Rocket Mortgage® makes it easy to get a mortgage — you just tell the company about yourself, your home, your finances and Rocket Mortgage® gives you real interest rates and numbers. You can use Rocket Mortgage® to get approved, ask questions about your mortgage, manage your payments and more.
You can work at your own pace and someone is always there to answer your questions — 24 hours a day, 7 days a week. Want a fast, convenient way to get a mortgage? Give Rocket Mortgage® a try.